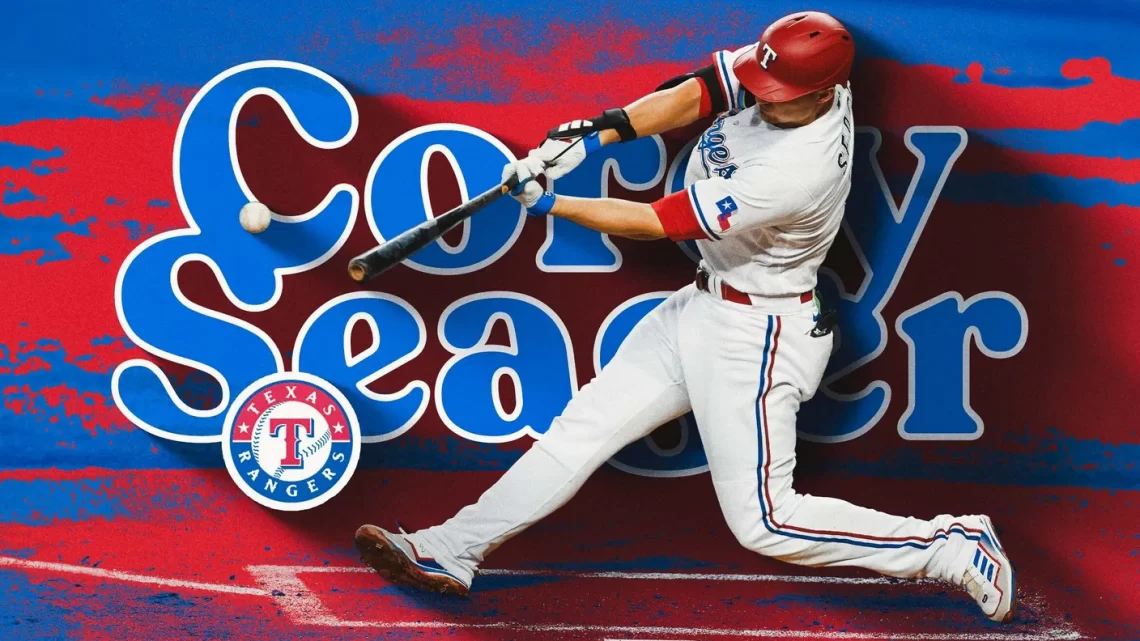 Taking the L on Corey Seager
This article first appeared it the IBWAA "Here's the Pitch" newsletter.
Living in Los Angeles, and having seen every one of Corey Seager's first seven MLB seasons, I held an unpopular (both in that I was somewhat alone and that people didn't like it) opinion that he was overrated. When he got hurt in 2018 and missed the remainder of the season, I also held the unpopular position that the Dodgers were better off with Manny Machado at short if they wanted to make a deep playoff run.
To begin, as a rookie in 27 games in 2015, Seager set the world on fire, hitting .337 and slugging .561, with 13 extra-base hits in 98 at-bats, for a jaw-dropping 174 OPS+.
Seager played an iron-man-level 157 games in his sophomore campaign, slashing .308/.365/.512 with a gaudy 134 OPS+. This netted him an All-Star game appearance, third place in National League MVP voting, a Silver Slugger Award, and the NL Rookie of the Year. He accrued 5.2 bWAR, eighth among all NL position players. And yet, I still was not convinced.
2017 was more of the same. 145 games played (138 at short), .854 OPS, 126 OPS+, another All-Star appearance, another Silver Slugger Award, 5.3 bWAR. And he only made 11 errors in 520 chances. What was I missing?
Seager tore his UCL less than a month into the 2018 season and missed the entirety of the Dodgers' pennant run. The good news for Seager: It was Machado who struck out to end the World Series in front of the hometown crowd.
Seager came back from his injury in 2019 to lead the league in doubles (44), hit .272, and slugged .483 with an .817 OPS. It was a relatively pedestrian (for him) 2.9 bWAR season. I was starting to feel vindicated.
We can skip the 2020 season, except for the fact that Seager was the MVP of both the NL Championship Series and the World Series. He hit .328 with eight home runs and 20 RBIs that postseason, including a ridiculous 1.256 OPS in the World Series.
In May of 2021, Seager got hit by a pitch and missed 11 weeks and 65 games. This could have been catastrophic in a walk year, but both before and after his stint on the IL, Seager put up another season of great numbers. He hit .306 with a .915 OPS, and still earned 3.6 bWAR. This set him up for a mega contract.
At this point, in seven seasons with the Dodgers, including the truncated 2020, Seager slashed .297/.367/.504, with 280 extra-base hits, a 131 OPS+, 21.2 bWAR, and two postseason MVP awards. And yet, shockingly, I had seen enough. The truth is that I believed Seager to be a VERY good player, but – postseason MVPs notwithstanding – not a Superstar!. And I didn't think the Bums should shell out a Superstar! contract for a very good player.
If we use FanGraphs' $8.1 million per bWAR as a baseline, and we use Seager's 3.6 bWAR from 2021 as the reference point, he would be worth about $29 million per year. In today's marketplace, that makes sense.
But for how many years? How long can a 6-foot-4 shortstop continue to play passable defense (even the great Cal Ripken Jr. eventually moved to third base). Would the Manny Machado deal (10 years/$300 million) make sense? How about the Nolan Arenado deal (8/$260 million)? Or the Anthony Rendon version (7/$245 million)? As a Dodgers season ticket holder, I did not want to see the team invest either 10 years or $300 million in a guy who I (incorrectly) felt was overrated, and who I believed (and it remains to be seen) cannot remain at shortstop long-term.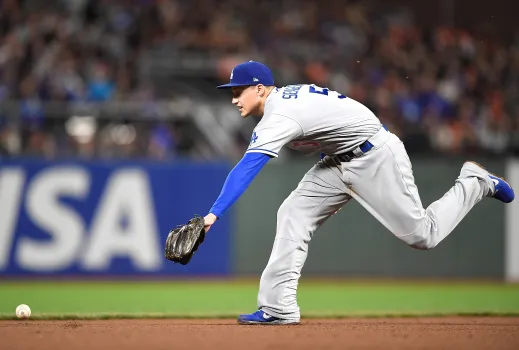 When Seager became a free agent, the largest contract Andrew Friedman had ever awarded was Mookie Betts' 12 years for $365 million extension. Could the Dodgers pay something roughly akin to that for Seager? Of course they could. But should they? Clearly, the club didn't think so.
As was reported at the time, the Dodgers offered – and Seager declined – an eight-year, $250 million proposal. $31.25 million per year until his age 36 season is a very strong offer. True, it didn't match Machado, but it was in line with Arenado. And when that deal was inked, Arenado had accumulated 31.4 bWAR (roughly 50% more than Seager), was a four-time All-Star, had three top five MVP finishes, had won six consecutive Gold Gloves, and was generally considered the best third baseman in baseball. So, offering Seager $10 million less over eight years was not at all disrespectful. But when you have Scott Boras in your corner, there is (almost) always another offer out there. Enter the Texas Rangers.
Over the course of roughly 24 hours in December, 2021, the Rangers signed Marcus Semien to a 7/$175 million deal to play second base and then Seager to a 10/$325 million deal to man short. That is why you hire Boras. Seager got a bump of $1.25 million per year over the Dodgers' offer, and got that for two full additional years. Truth be told, when the news broke, my reaction was, "Good riddance."
In the two seasons he has played with the Rangers, Seager has hit .281 with 66 home runs, a .350 OBP, and slugged .530. This year he accumulated 6.9 bWAR in just 119 games. If not for that guy in Anaheim pitching and hitting, Seager would win the AL MVP playing in less than 75% of his team's games. Because the season-long MVP appears off the table, Seager simply won the World Series MVP with a (second) performance of a lifetime. It remains to be seen how Seager ages, and, accordingly, how his deal ages. But, flags fly forever, and there had never been one in North Texas before last week. Seager has shown himself to be at his best in the biggest moments, making a strong case to be the next Mr. October. That has to be worth something.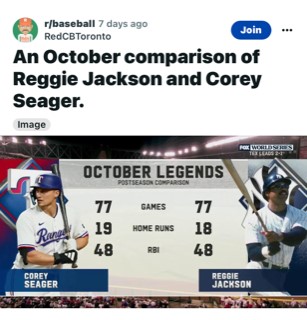 In order to grow as a human, you have to admit when you are wrong. And while I still don't think that the Dodgers – or any team – should have paid Seager $325 million, it is clear that he is a Superstar!. As the Rangers got the W, I took the L. As for what the Dodgers would look like if they had shelled out the money to keep Seager, I guess we'll never know.
PLAY BALL!!