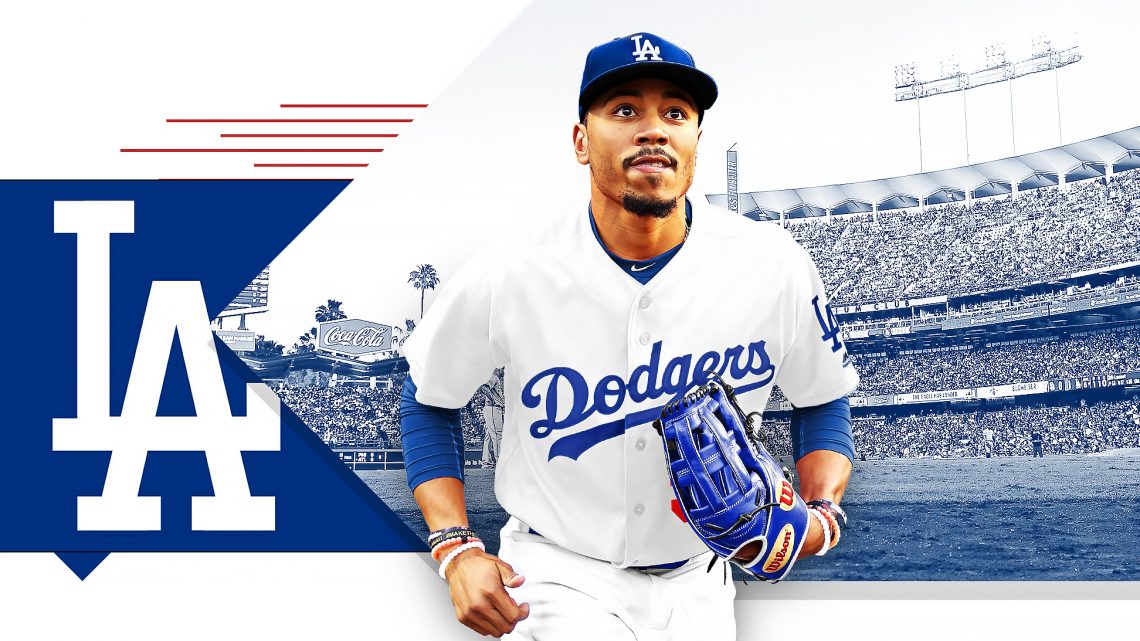 A Good Reason to Sign Betts
The Los Angeles Dodgers just signed Mookie Betts to the largest contract in the team's history. Depending on how you calculate the money and the years, and the reduction due to a shortened 2020 season, it is either worth more or less than the deals given to Mike Trout and Gerrit Cole. But where the deal ranks all-time is somewhat irrelevant. It is a monster contact, and one Mookie richly deserves as the consensus second best player in the game.
With the deal now done, the Red Sox are getting raked over the coals for not signing Betts to a similar contract. The argument being that the Boston ownership, which owns a regional sports network, Liverpool FC, and a racing team, could afford – competitive balance tax or not – to pay Betts whatever he is worth, plus 10%.
But the fact of the matter is that Boston could never "force" Mookie to sign a deal – a concept that keeps getting lost in the haze of vitriol. The team offered him at least $300M and he didn't even counter – he was quite clear that he wanted to test free agency. Maybe he didn't want to finish his career on the east coast and wanted to go somewhere warmer; maybe the pandemic changed his point of view and he felt like it was a bad idea to go into the market after an abbreviated season; maybe he just so loved it in L.A. that he couldn't imagine playing anywhere else. We may never know why he chose to sign, but sign he did. And kudos should be given to Andrew Friedman and the Dodgers ownership, not criticism of their counterparts in the Back Bay.
The reasons the Dodgers chose to lock Betts up are obvious. He was the 2018 MVP; in six years he has accumulated 41.8 bWAR; has scored at least 100 runs in each of the last four seasons; and has never had an OPS less than .800. Not to mention that he is beloved by his teammates and plays hard every night. But in all of the writing and all the summaries of the deal that I have read, there is one angle I have not yet seen discussed.
When one thinks of the Dodgers, when one looks at their 2019 World Series lineup, when one peruses the official program (do they still have official programs without fans?), this is what one sees:
Clayton Kershaw
Cody Bellinger
Corey Seager
Justin Turner
Walker Buehler
Max Muncy
Chris Taylor
A.J. Pollock
Joc Pederson
What do all of these players have in common? In 2020, after the death of George Floyd, after the death of Ahmaud Arbery, after the death of Breonna Taylor, after the nationwide unrest and the Black Lives Matter marches and rallies, the Dodgers – playing in one of the most racially and ethnically diverse cities in the world – were an incredibly white group.
It is not every day that a team has the opportunity to sign one of the best players in the game. And when that team essentially has unlimited money, and that team has won seven straight division titles, but has lost two of the last three World Series, and that team hasn't won a World Series in more than three decades, then you throw whatever you can to get that player. And so the Dodgers did.
But, I believe it would be naïve to think that Mookie being Black didn't factor into their rationale, even just a little bit. He is a five-tool star. He is a pillar of the community. He is a player you want in your organization for the next baker's dozen years. But his being Black, on a team with only two other Black players on its Opening Day roster, on a team without a marquee Black player since Matt Kemp roamed the outfield in the prime of his career in 2014 (an argument can be made for Yasiel Puig, but he was a polarizing figure in Los Angeles; and Curtis Granderson in 2017 doesn't count as "marquee"), certainly helped the cause. This was a signing the Dodgers had to make; it was the right deal on many levels.
Much has been written about how patient Friedman has been; how he never handed out a nine-figure contract; how he was waiting for the one big score. But it is not like he didn't try. He offered Gerrit Cole $300M; he offered Anthony Rendon more than $200M. He wanted either/both of those guys. And either/both would have made the Dodgers better…and whiter. So, in hindsight, it was a blessing they both chose to pass and sign elsewhere. Having the opportunity to sign Betts may not have been a happy accident, but it was made possible because two white players didn't become Dodgers.
One has to believe that part of Betts' $365M (or $375M depending on how you calculate it) contract served a public relations purpose; signing Mookie checked at least two boxes for the organization. I don't fault them for that, but I also don't overlook it. In these fraught times, when every corporate decision is viewed through multiple lenses, when companies and teams are working overtime on their DEI initiatives, when how you act is finally becoming a measure of who you are, it is not too far-fetched to believe that at least part of the Dodgers' calculus in giving Mookie Betts more than a third of a billion dollars was the color of his skin.
And the team and the city (not to mention Mookie) are all the more rich because of that.
It's Opening Weekend.
PLAY BALL!!