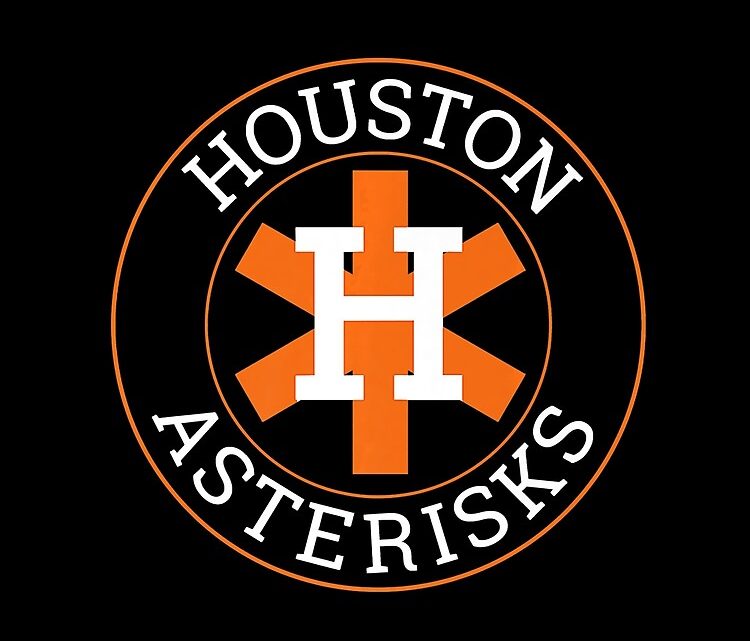 Punishment Almost Fits the Crime
The dominoes have fallen – well most of them, anyway.
Around Thanksgiving I wrote my initial opus regarding the Astros' cheating scandal. Little did I know that the cancer would spread eastward to New England, and right into the dugout of my beloved Red Sox. But here we are. MLB is still investigating the BoSox, and is withholding judgment until that is complete. In the meantime, let's revisit what I wrote, and the questions I asked, back when this was all theoretical:
"[S]hould MLB suspend Jeff Luhnow for half the season? … To make it really hurt, they could extend this until August 1st so the Astros would be without Luhnow for the trade deadline?"
I was off by three months, as MLB suspended Luhnow through the 2020 World Series. But not an hour later, he got fired. I've got to say, I didn't see that coming.
"And what about A.J. Hinch? The manager either knew or should have known what was happening just outside his dugout? In the NCAA they call that a lack of institutional control. Should he be suspended for half the season? More?"
Hinch also got a full season suspension. And then he got fired. Again, I didn't see that coming. But it makes sense – how can owner Jim Crane and the new front office trust a guy who heard the banging, who disliked the cheating so much that he allegedly broke not one but two video monitors, but still did nothing to stop the practice. They call the manager the "field general," but Hinch acted like a patsy.
"What about Alex Cora? He knew – or should have known. Regardless of the fact that he is now the Red Sox manager, he too should face discipline."
When I wrote those words, I had no idea that the investigation was going to expand to include the 2018 Red Sox. Once I learned that, and once I read the report where Cora was mentioned 11 times and stated that the whole system was "originated" and "executed" in conjunction with him, the die was cast. There is no question that Cora is deeply implicated, and it makes perfect sense that the Red Sox fired him. As stated above, Rob Manfred has withheld Cora's official punishment pending the outcome of that investigation, but my guess is that Cora goes on the permanently ineligible list, with the right to request reinstatement after the 2021 World Series. In essence, he will be banned for two years (plus however long it takes for some organization to look the other way and hire him).
"[H]ow about Carlos Beltrán? He was the veteran presence on that 2017 Astros club, who showed the younger players how to take certain advantages. My guess is that the investigation will cast a negative light on him as well. How Mets would that be to have their new manager suspended before he ever takes the field?"
This one remains fascinating. Manfred's report only list seven individuals: Mike Fiers (the original whistleblower), Crane, Luhnow, Brandon Taubman, Hinch, Cora, and Beltrán. Beltrán escaped punishment as the league essentially gave all players (and Beltrán was a player in 2017) immunity to speak candidly during the investigation. However, the report stated that he "discussed that the team could improve on decoding opposing teams' signs and communicating the signs to the batter." Manfred declared that this was a "player-driven" scheme, but the only player he referenced was Beltrán. How can the Mets turn the page with a new manager under this level of scrutiny? How can Beltrán survive the onslaught of the New York media as a first-time manager (and someone who doesn't have a great track record with the press) with this scandal hanging over his head? And it would seem that the Mets could fire him for cause. Either during the interview process or right after, Beltrán said the following to the NY Post about the scanadal:
"I'm not aware of that camera…"

"We took a lot of pride studying pitchers [on] the computer. That is the only technology that I use and understand…"

"The game of baseball for years, guys have given location and if the catchers get lazy and the pitcher doesn't cover the signs from second base [then] of course players are going to take advantage. I don't call that cheating. I call that using small details to take advantage. I think baseball is doing a great job adding new technology to make sure the game is even for both teams. It's easy to blame someone when they win."
At best, Beltrán shaded the truth. At worst – and most likely – Beltrán flat out lied. Now, I am no labor lawyer, but it seems to me that intentional misrepresentation gives rise to termination for cause. And if the Mets did fire him, what is his recourse? Would he sue the Mets? What is his cause of action? (Wrongful dismissal, I know.) Would he want the Mets to subpoena the entire Astros 2017 roster and make them assert – under oath – that Beltrán knew nothing, saw nothing, heard nothing? Historically the Mets have been on the wrong side of many lawsuits, but I like their odds in this potential litigation.
With respect to team punishment, I wrote: "How about a loss of the Astros' 2020 first round pick (#30). And loss of $5M in bonus pool money (essentially their first round allocation). And, as a kicker, the loss of their international bonus pool as well."
Here Manfred made me look weak. He took their first round and second round picks in 2020 and 2021. He didn't take any international bonus pool money (a missed opportunity, in my opinion), but he did fine them the same $5M (more about that below).
I also averred that the Astros should get hit with a $2M fine for each offense. I hypothesized a total fine of $55M. I have not wavered from that. Manfred stated that the $5M is "the highest allowable fine under the Major League Constitution." I have been trying to locate this provision, and the nearest I can find is the MLB Constitution that expired in 2012. That document states (as I have previously written) that the fines may be imposed "for each offense." And Manfred makes quite clear in his report that the Astros' actions went from 2017 well into the 2018 season. Simply put, he found more than a single offense. I believe he should have arbitrarily identified ten violations and fined the team $50M. The $5M is easily paid for by Hinch's and Luhnow's now-forfeited salaries. But $50M is much harder to cover.
In November I stated, "[t]he Astros need the professional sports equivalent of a five-week suspension; they need a reprimand that requires them to 'fail' next season; they need a rebuke that tells the world that this behavior will not be tolerated."
The suspensions (and ultimate firings) conveyed that message to the individuals, but not necessarily to the teams. Many around baseball think that firing two individuals, losing four draft picks, and paying $5M, is a small price for a World Series championship. Reasonable minds may differ, but change that price tag to $50M, and I don't think they would.
Lastly, Bill Plaschke is getting a lot of run for his article in the Los Angeles Times that the Astros should be stripped of their World Series title. I am not a big fan of this concept, as I don't think you can un-ring a bell. It is the same reason I disagree with "vacating" wins for college sports programs. Those games were played, those trophies were hoisted, and those parades were held. You cannot change that. Jayson Stark wrote eloquently about this idea in The Athletic.
Rather, I would like to see the league require the Astros to either take down the World Series flag in Minute Maid Park, or add an asterisk to it. The same goes for any MLB-licensed World Series gear. You want to sell it, profit from it, you need to own it. Houston must add the caveat. The asterisk should be included in/on all official MLB sites and references to the 2017 World Series champion. They got their rings, they had their glory, and now they get to live with their infamy. That (plus $50M) is a punishment that fits the crime.
PLAY BALL!!