Season Tickets
SEASON TICKETS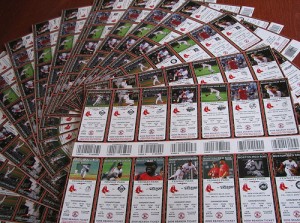 When I was a kid, there was nothing I wanted more than Dodger season tickets.  The idea of going to Dodger Stadium eighty-one times, watching that many games, eating that may hot dogs, and that many penn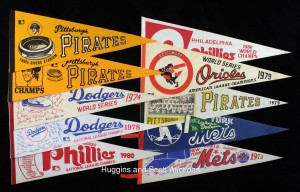 ants (does anyone remember when they sold felt pennants at the ballpark?) was nothing short of bringing home  heaven.
Of course, we lived more than an hour away from Chavez Ravine, the majority of the games were on school nights – or at least week nights – and my parents never could have afforded the cost of season tickets, parking, and all of those concessions/souvenirs.  Alas, I was forced to live vicariously through my friends, friends whose parents didn't have the same constraints.  We still went to a handful of games a year, and I still went with friends, but it never seemed to be enough.
As I grew older, the idea of attending 81 baseball games in a six-month span began to lose its luster.  There are a litany of reasons why this is – and I am sure you can name nearly all of them – but chief among them is that baseball games are boring.  "What?!" you say, the man who lives, breathes, and writes about baseball is admitting that baseball is boring?  Yes, it is.  That doesn't mean I don't love the game, study the stats, take pleasure in its intricacies, pontificate about its minutiae, and read everything I can about the sport.  It is just my honest assessment that, as a hobby, watching baseball is considerably less exciting – moment to moment – than, say, skiing, or surfing, or scrap booking.
That said, one of the great joys of my life is going to the park.  I have been attending games for more than forty years, and I am not ashamed to admit that I still get butterflies in my belly when I approach the stadium.  Whether it is that look to the left off Highway 360 when Globe Life Park comes into view outside Dallas; or when the "L" approaches the Addison stop in Chicago.  It might be the Citgo sign you see as you drive over the Charles and approach Yawkey Way in Boston; or when the gothic facade of Yankee Stadium rises into the sky as you make your way off the "4" train in the Bronx.  I get this feeling when I pull into the parking lot at Camelback Ranch in Scottsdale for a meaningless Spring Training game, and I get it when I feel gravel under my tires for a Class A game in Lancaster.  The feeling never stops, and I truly hope it never does.
My guess is that attending eighty-one games a year would be a surefire way to extinguish that flame.  Eighty-one games is not a pleasure, it is an obligation; it is a burden.  Our ten-year-old brain often doesn't – can't – appreciate what our adult brain knows intuitively.  A ten-year-old doesn't worry about traffic, or the cost of parking, or tomorrow morning's meeting, or who in your family you are neglecting by being "out" 81 times a season.  But the adult brain is forced to consider all of those factors when making a game-going decision, and electing to override any of the above can adversely impact your enjoyment of the game.  Oh, to be young again; ignorance surely is bliss.
But, who knows.  Had I been granted my wish, had my dad come home in the spring of 1983 and shown me an envelope filled with 162 actual game-day tickets (remember how quaint an actual ticket was)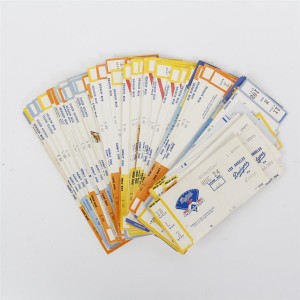 and told me to get my hat and glove ready, the Oldsmobile Toronado would be headed downtown eighty-one times over the next six months, maybe I would have eventually lost my love of baseball, my desire to attend games, the thrill of approaching the park.
Ironically enough, I now live about a half-marathon from Dodger Stadium.  I have a teenage son who loves baseball and would love nothing more than having season tickets.  I ostensibly have the freedom to go to a ton of games.  But, for the reasons elucidated above, I have never pulled the trigger on season tickets.
A few weeks ago, a friend of mine made me an offer I couldn't refuse: join a group of season ticket holders.  I would be buying ten games; ⅛ of a season; a mere 12.5%.  This was doable.  I checked with some other friends to see if they wanted to split it 5/5, but I had no takers, which was fine.  I am now a proud season ticket holder – but without the dread of obligation, without feeling the burden of going every night.  It took more than thirty years, but I guess good things come to those who wait.
Ten times this spring and summer (and hopefully fall), I will drive up Stadium Way, dodging ticket sellers and wayward drivers, fight traffic through Elysian Park, make that sharp left onto Academy Road, head up the slope, then make that soft right just as the hill crests, and Dodger Stadium will come into perfect focus.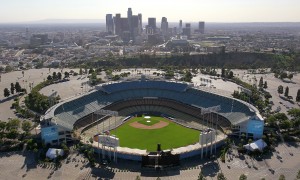 It will be everything I can do not to be giddy; to act like the adult that I am, not the kid I want to be; to never become jaded by the experience.
I'll let you know how it goes.
PLAY BALL!!