THROW BACK MONDAY
THROW BACK MONDAY
The cycle of life.  Everything that's old is new again.  The more things change, the more they stay the same.  Every dog has its day.
I awoke this morning and went deep into my closet to pull out my Guess flap-pocket jeans. They were right next to the double-collared Izod shirt and white Reebok "trainers" (the ones with the Velcro straps across the top).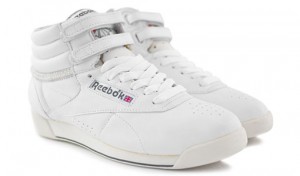 Sitting on my desk, below the pennants I got at every Dodger game (when such pedestrian souvenirs were available), was my tape recorder – the one with the handle that slides in when not being used – which currently holds my Bar Mitzvah practice tape.  Man, I hated that tape.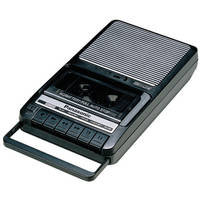 I walked out the door, got on the bus, and headed for 6th, 7th, or 8th grade.  I cannot remember which.  I just remember feeling a bit awkward, and not knowing – with any certainty – what my friends were thinking or which girl I liked was willing "to go" with me.  The one thing I did know, for sure, was that I had my Sony Watchman in my backpack and I was going to surreptitiously watch a playoff game between periods and at lunch.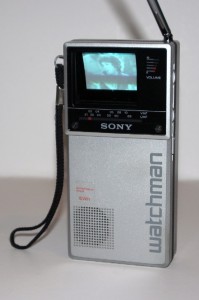 Yes, this morning we are back in the early to mid '80s.  Why do the names Reagan, Oliver, and Fawn mean so much to me?
The Royals vs. the Orioles for the right to play in the World Series.  Where did the time go?
Quick, how many players from those teams can you recall right now? Go (don't scroll down yet).
**
**
**
**
My list:
Royals: Willie Wilson, Willie Aikens, Frank White, George Brett, Jamie Quirk, John Wathan, Onix Concepcion, Steve Balboni, Buddy Biancalana, Dane (not Garth) Iorg, Lonnie Smith (after his Cardinals years), Hal McRae
Orioles: Al Bumbry, Ken Singleton, Jim Palmer, Storm Davis, Rick Dempsey, Eddie Murray, Cal Ripken, Lenn Sakata, "Disco" Danny Ford (pre-Angels), John Lowenstein, Gary (not Ron) Roenicke
Check your own memory:
http://www.baseball-almanac.com/teamstats/roster.php?y=1983&t=BAL
http://www.baseball-almanac.com/teamstats/roster.php?y=1985&t=KCA
How weird is it that our kids are going through, and dealing with, the same things that we were the last time these two teams were relevant.  We all love to live in the world of nostalgia, but this TRULY brings it home.
How many of you can remember, with perfect clarity, when Don Denkinger became persona non grata in St. Louis and a hero in Kansas City?
http://m.mlb.com/video/v13062921/85-ws-gm-6-stlkc-denkinger-misses-the-call
Do you remember when we all thought Cal Ripken would be playing in Octobers for years to come?
Growing up, Rick Dempsey lived down the street, and he would always drive around in that tan Chevy Camaro, license plate: 83WSMVP.  Yeah, those early '80s baseball teams were my childhood.
So, last night, watching the hometown Angels lose out to the upstart Royals, I was not nearly as pained as my son.  I took heart in being young again.
When, earlier in the day, the Orioles powered their way through Motown, I was hit with a double-dose.  Although the Tigers have won and been relevant recently, to me it will always be 1984, with Kirk Gibson hitting a ball into the upper deck of "Old" Tiger Stadium off Goose Gossage.
It has been many years.  We've learned a little and lived a lot, but, boy-oh-boy, sometimes I truly wish I was still 12 years old.
This weekend, if even for just a few brief moments, I was a kid again!
PLAY BALL!!