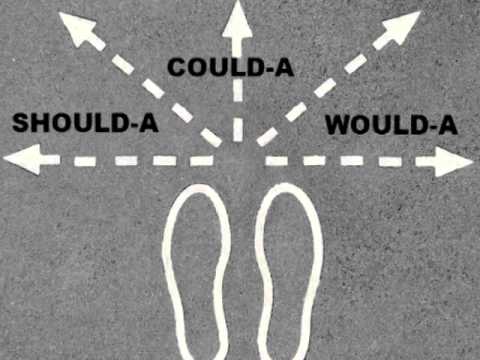 The Season of Second-Guessing
I guess it's that time of the year. The leaves turn, the temperatures drop, the intensity heightens, and everyone becomes an expert. Fans have watched their team play for six months, they know their favorite roster backwards and forwards; they even know their opponents strengths and weaknesses. So, from the comfort of their couch, the typical fan –with beer in one hand and remote in the other – grunts, groans, and generally grumbles about the pre-game and in-game decision-making processes.
Take my son, for instance. Sitting behind the Red Sox dugout last Friday night in Houston, my son could not and would not stop lamenting Alex Cora's decision to use Hirokazu Sawamura in the eighth inning of Game of the ALCS. In retrospect, and in terms of outcome, my son was correct. But, as I explained to him as we walked out of the ballpark, we simply had NO idea what Cora or pitching coach Dave Bush or anyone else in that dugout was considering when that decision was made. As a side note, I told him that one of the downsides of attending the game is that we miss out on the analysis you get from Ken Rosenthal and Ron Darling and Frenchy Francoeur, which is all that more important in the playoffs.
My final comment, as he hung his head and headed to the hotel, was that, at that moment, Cora had managed this team for 168 games, and was 15-5 as a post-season skipper. So, for some reason, I tend to trust his knowledge of the Red Sox pitching staff more than my own, and more than that of my 18-year-old son. He reluctantly mumbled his agreement.
And then there is (at least in my world) the much-maligned Dave Roberts. Depending on who I am talking to, or when, Roberts is either a front-office puppet or an over-manager who makes too many bad decisions. Try as I might, I have been unable to square that circle. To that end, I cannot recall how many texts I received last week when the Dodgers announced Corey Knebel as the NLDS Game 5 starter. "Roberts is screwing up again" my father wrote to me shortly after the lineup was released. My best friend sent an SOS text asking for an explanation. I tried to calmly explain to both – and others – that this was not just Dave Roberts' call. He didn't wake up Thursday morning, throw a thumb to the wind, and decide Knebel was his guy. I knew, in my soul, and as someone who follows baseball closely, that this was a whole-of-organization determination. And, much to my chagrin, Buster Olney didn't help matters on Friday morning's Baseball Tonight podcast, stating that if the Dodgers had lost, or if Knebel had given up a bunch of runs, Roberts would have had a lot to answer for. Thankfully, his guest, Karl Ravech, quickly made my point, and explained to both Buster and the listening audience that this wasn't a one-man show.
And thank goodness for Andy McCullough of The Athletic. On Friday morning, he published a behind-the-scenes account of how and why the Dodgers decided to go with the opener in Game 5. I sent the article to my dad under the heading "As I was saying…" My father read it, and wrote me back: "After reading the backstory on the pitching strategy, it was genius. Wow!"
The point is, we – as fans – in the grand scheme of things, don't know shit. We have more information at our fingertips than at any time in history. We subscribe to FanGraphs and check Baseball Reference each morning. We read Jayson Stark's Weird & Wild column religiously, and listen to Buster and umpteen other baseball podcasts. We have fantasy teams and keeper leagues, and follow the goings-on in the Arizona Fall League. And yet, we have no idea who's arm is dead, or who didn't sleep the night before because his baby is sick, or who looked awkward walking back from the clubhouse. We don't have a fraction of the analytics, advanced statistics, and player-by-player match-up information that each team loads onto those dugout iPads. We don't know what Dave Roberts or Alex Cora or Brian Snitker or Dusty Baker know. We haven't experienced what they have experienced. So, arm-chair Connie Mack, slow your roll.
All of that said, it doesn't mean that managers can't be and shouldn't be second (and third) guessed. They can and they should. In fact, that is part of what makes being a fan so much fun. Managers make decisions nearly every night that confound not just us fans, but their front offices as well. And they don't always do a very good job of explaining themselves. But the system is pretty much self-correcting: make too many of those bad calls, and they become former managers.
Tim Kurkjian has oftentimes repeated the advice that Buck Showalter once told him: a bad outcome doesn't necessarily mean a bad process; and a good outcome doesn't necessarily mean a good process. So, it might make sense to be a bit more judicious in our criticisms. We should probably give managers – especially those who have (repeatedly) made it to the final four – the benefit of the doubt before we chuck them under the team bus.
For instance, I have to believe there is some explanation as to why Roberts pulled Brusdar Graterol after nine (100 MPH) pitches to bring in Kenley Jansen to face Eddie Rosario in the ninth inning of Game 2. Brian Anderson opined on the telecast that he didn't want to be like the aforementioned Buck Showalter, losing a playoff game with his closer in the pen. Fair enough, but from my couch, it seemed like a shaky move. And until Roberts tells me more, until he explains what he and his coaches saw and knew, until he conveys what information was contained on that iPad, you can bet I will second-guess that decision. And if/when he does, I will go back to thinking that the guy who has won six division titles, two pennants, and one ring is pretty good at his job.
Second guess with impunity, but do so with humility.
PLAY BALL!!