THE LOST ART
THE LOST ART
Back in the day, people would go to the ballpark with a transistor radio in one hand, and a few pencils in the other.  For 50¢ or a buck, you picked up an official scorecard, you grabbed a dog and a beer, took your seat, and only got up to pee (in a trough) and for the 7th Inning Stretch.  For the other 3 hours, you watched the game and kept score.
For the older readers out there, here are some memories:
Can you remember the walk from the vendor to your seat, flipping through that program?  You got the other team's full roster; height and weight; birthdate and home town.  Sometimes they had pictures, but more often it was just a list of players.  I remember many times when it was just a single page insert, but no matter, you had all the information at your fingertips.  And when the Cubs or Red Sox or Yankees were in town, you always knew who was who.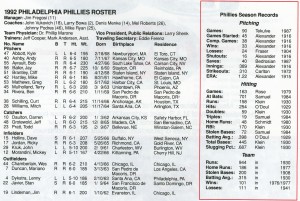 Man, in simply writing that previous paragraph I can smell the beer (which I wasn't yet drinking) and taste the mustard.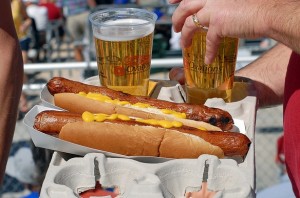 You took your seat, got yourself situated, and prepared to take notes (not school notes, mind you, but things that really mattered – the history that was being made on the baseball field).  The starting line-ups were announced and then displayed on the scoreboard.  You quickly wrote the names down – in pencil if you were careful, and in pen if (a) you were confident or (b) that is all your mom had in her purse.  You took off your cap for the National Anthem, the first pitch was thrown, and now you were officially a part of the game.
After a tough groundball into the 5-6 hole, you would check the corner of the scoreboard to see if it was a "H" or an "E".  When a ball scooted between the catcher's legs, your eyes went to the same spot looking for either a "WP" or a "PB".  Waiting for that determination was painstaking as it affected what you jotted down.  Was it a straight horizontal line (see below) or an E6?  You had to know.  Today, you are lucky if that information is displayed during the same inning.
Ah, the lost art.
Chances are, but for Little League, the vast majority of people wouldn't even know what "keeping score" means, let alone have the ability to do it.  And it is so much easier today, with the scorebooks laying everything out for you.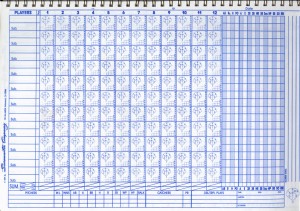 Back in the day, you had to be prepared to make horizontal lines, and write very small to account for what happened to each player on each play.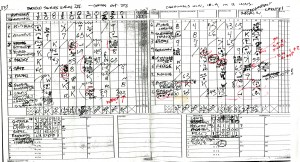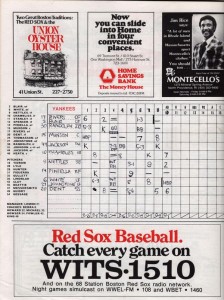 I guess there is no need to do any of this any more.  You can Gamecast on your phone; get full, live, and complete box scores with up-to-date statistics from a dozen websites as the game is going on.  And, even if you are inclined to do it, your pen-to-program sureness can really be messed up when a player calls up to the Official Scorer mid-game to get a call changed.  I sure hope you have erasable ink.
When I was a kid, I was a score-keeping madman.
One summer I played an entire Strat-O-Matic season with cards, dice, and a scorebook I bought in the sports aisle at Thrifty (where I also got my inaugural first baseman's glove – a Rawlings/Keith Hernandez Fastback with a basket web).  What I would give to find that book (or that glove).  Not for nothing, but that 13-year old summer checked off both boxes of Keith Olbermann's trope: "If you are scoring at home, or if you are alone . . ."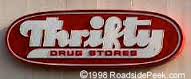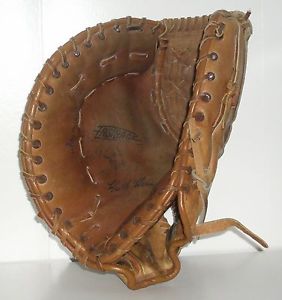 I am not embarrassed to tell you that I used to sit in my family room with my trusty book and keep score of the College World Series back before the general population even knew that such a thing existed.  Somewhere I must have Pete Incaviglia's stats from Rosenblatt Stadium vs. Cal State Fullerton and Arizona St.
(Side note: I am not sure anyone ever hit a ball harder or farther than Inky did with a metal bat.  48 dingers in a 75-game college season?!?  To this day I am shocked that one of his lasers back through the box didn't kill some sad sack pitcher.)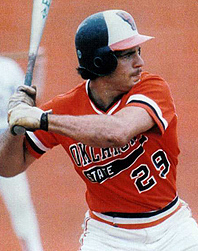 My days of keeping score went the way of the dodo bird when I started bringing young kids to the ballpark.  Bathroom breaks – repeated bathroom breaks – and ice cream runs are not conducive to a full and complete scorecard.  And the idea of trying to catch up – as anyone sitting in the stands at a Little League game can attest – is a fool's errand.
To be totally honest, my days of keeping score at the ballpark ended when the game became more social and less about the action on the field.  And guess what, there is nothing wrong with that.  I put this in the same category as even though I no longer have to iron my shirts, it is important that I possess the ability to do so.
So the next time the home team coach looks up into the stands and asks, "Who can keep score?," raise your hand high, grab a pencil, and proudly say, "I do, I can, I will!"  And just think, you can make sure that every time your kid hits a dribbler down the third base line, it will "look like a line drive in the scorebook".
Who better to end this with: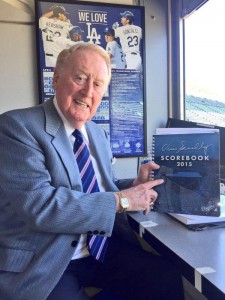 PLAY BALL!!