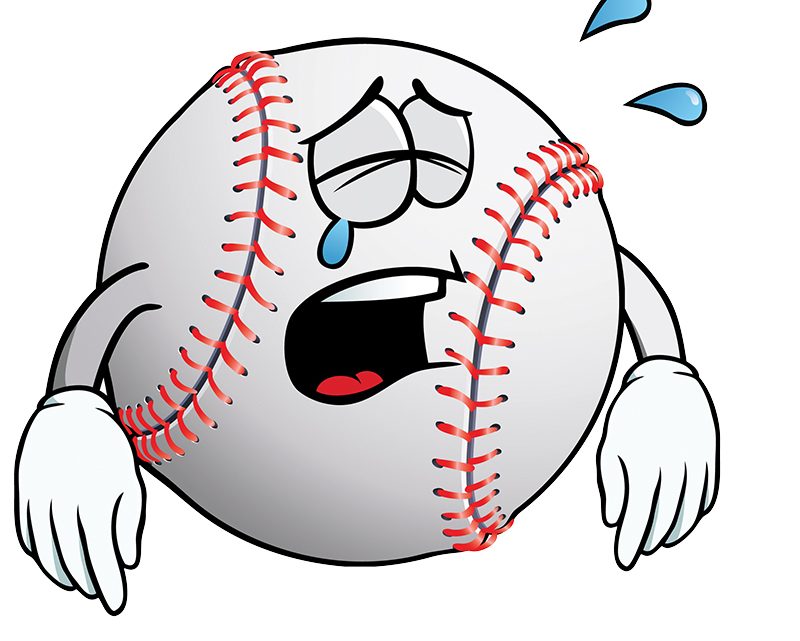 Major League Problems – Minor League Owners
When Memorial Day broke, there was a great echo in the world of sports that this was THE week. This was the week that the NBA was going to figure out its plan to finish their season and hold playoffs – ostensibly in the bubble (er, campus) of Disney World. This was the week that the NHL was going to make a decision about (not) restarting its season, and moving right into their playoff tournament. And this was going to the week that MLB decided whether or not it wanted to have a 2020 season.
The NBA has been communicating in lockstep with their player union reps and their broadcast partners. It has not been perfect, to be sure, but there is little rancor. The NHL plan was essentially met with universal applause. The MLB, well the MLB did what it always does – it bickered, it squabbled, and it leaked. And as we move closer to the artificial June 1 deadline, there is very little hope in site.
Since I previously wrote on the topic, things have only gotten worse. For years baseball has been accused of not doing enough to "sell the game." The theme being that MLB has not worked to make its players stars. There have been fleeting attempts – like when Rob Manfred called out Mike Trout for being too private. But, by and large, that has been a weak spot. So what did the owners propose this week – after their revenue sharing model was dead prior to arrival – they tried to cut the salaries of their biggest stars by nearly 80%. Now, to be fair, there is an interesting idea in there somewhere. If you are rookie making the minimum, you take a 10% haircut – that seems fair. If you are a superstar making north of $20M, you lose more hair as, theoretically, you can afford that. Here is the problem, it is not up to the owners to tell the players who should take what discount.
In a perfect world, in a world where the players trusted the owners and the owners trusted the players, in a world where it wasn't the Hatfields and the McCoys every time any issue arises, in a world where back-channeling was possible, someone from the league office could have floated this to the union in a casual, off-handed way, and allowed the players to come up with their own plan. Let Nolan Arenado and Clayton Kershaw and Zack Greinke and Miguel Cabrera be magnanimous and offer to cut their salaries for the benefit of the younger, poorer players. I doubt that would have happened, but in the words of Jim Carrey, at least there would be "a chance." As it stands, there is no chance.
And no sooner than we were faced with the prospect of no deal being on the horizon, we got even more bad news. I have previously written about the deal that the owners and players closed in March with respect to compensation and other matters. Included in that deal was that all minor leaguers would get paid $400/week through May. Well, May is about to come to an end, and the Oakland Athletics, for one, are done paying.
So, as of June 1st, if you are a minor leaguer in the A's system, you are still employed but you are not getting paid. And, because all baseball transactions are frozen, a player in the A's system cannot get released and find another team. And, because they have not been let go, depending on where they play, the player may or may not be entitled to unemployment benefits (believe it or not, each state has different eligibility requirements under the "Save America's Pastime Act" (which was oxymoronic from its inception) and through the CARES Act). Good times!
[Ed. Note: The A's are owned by John J. Fisher, a businessman who has a net worth of $2.2 billion. Some back of the napkin math: if JJ Fisher were to earn 2.5% on his net worth, he would earn about $4.5 million per month. But he cannot find $400/week for players sleeping on air mattresses and eating PB&Js? And, lest we forget, these players who he refuses to pay are not panhandlers, they are his assets.]
To channel John Krasinski, here is some good news: As of this writing, the following teams have agreed to pay their players through June: Braves, Brewers, Cardinals, Cubs, Diamondbacks, Dodgers, Mets, Orioles, Phillies, Rangers, Rays, and the White Sox.
More good news: These teams have agreed to pay their players through August: Astros, Mariners, Marlins, Padres, Reds, Royals, and the Twins. What makes this list so interesting is that none of these are large-market teams, at least three of them have had severe financial issues in the recent past, and four of them haven't been to the post-season for years. And yet, each team was able to find the extra $1M* to make peoples' lives just a little bit better throughout the summer.
*Each team has between 200-220 players in their minor league system. At $400/week/player, that is about $84K/week. Paying the players through August would cost a little over $1M. MLB had revenues of $10.7 billion last year.
We are still waiting to hear what the other 10 teams will be doing.
But wait, there's more. Yesterday, teams started a bloodletting of their minor league players – just cutting them outright. Now, in some cases, this may actually be better, as those players for sure will be eligible for unemployment benefits plus the additional $600/week from the CARES Act. So, we have a situation where billion dollar corporations just gave a bunch of their "employees" (technically, "seasonal apprentices") a raise by firing them. I think that says more about their original wages than anything else, but I digress.
Teams typically release a bunch of minor leaguers at the end of spring training, but not to this degree. With no minor league season on the horizon, this week teams cut hundreds of players, with hundreds more to go (according to Jeff Passan, the number may reach one thousand). This is devastating for the individual players, many of whom have played their last professional game. But it is – in the long run – potentially devastating to the teams. They have thinned their most prized asset – their farm system, the crop of underpaid (see above) labor that they "control" and have the ability to exploit for years at below market rates. Losing just one or two diamonds in the rough in these mass firings, players who could have helped the big league club could turn out to be extremely costly.
To put this into context, understand that 1 bWAR is worth about $8M on the open market. Now, let's take a look at the type of player who may have been cut this week (again, to save either $0 (looking at you, Oakland) or to save $400/week (everyone else)):
R.A. Dickey (First +bWAR season at age 29), 23 career WAR; potential lost value: $184M (I don't want to do a regression analysis of what bWAR was worth each year of his career; we can fudge the numbers to make a point.)
Jose Bautista (First +bWAR season at age 28), 36.7 career WAR; potential lost value: $293.6M
Max Muncy (First +bWAR season at age 27), 9.4 career WAR (to date); potential lost value: $75.2M (to date)
Evan Gattis (First +bWAR season at age 26), 8.5 career WAR; potential lost value: $68M
Sure, it is quite possible that none of the players cut this week would have ever become Muncy or Gattis, or Dante Bichette or Joe Nathan, but there is a chance. And for a few hundred thousand bucks, teams were willing to light their lottery tickets on fire, they were willing to flush their assets down the toilet, they were willing to be misers and look like gonifs. In a battle of millionaires vs. billionaires, they certainly took the low road, and are rightly taking the public relations hit along with it.
With everything going on in the world; with Minneapolis on fire and people shot in Louisville; with at least 1,000 people still dying every day from this invisible virus; with 40 million people unemployed and the economy on the brink of a depression; with a president who seems to have his (little) hands on the rudder and is aiming straight for the iceberg; one would hope that cooler heads could prevail and the people in charge would make it their responsibility to bring a little joy to the hearts and minds of fans across this great land. It seems as if only Adam Silver and Gary Bettman got that memo. It seems as if Rob Manfred and his cadre of owners have lost their senses and their moral compass. It seems – more and more – like we will not have baseball in 2020.
And, to put the cherry on this shit sundae, if we don't have baseball in 2020 over pay/revenues, and thus the 2021 free agent market is depressed and more players are cut or asked to take smaller salaries, look for a strike or a lockout before the 2022 season. As I said, good times!
Get your shit together so you can all…
PLAY BALL!!