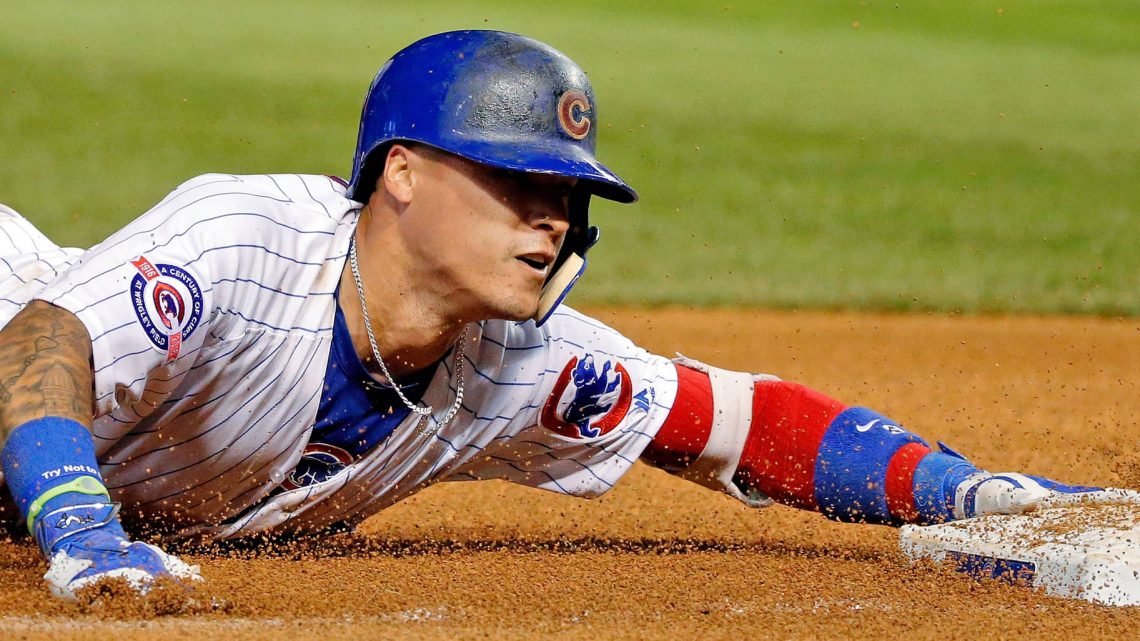 Head First Strikes Out…Again
As a writer (am I a writer?), I love an evergreen topic. It makes it so much easier to create content.
As a baseball fan (I am a baseball fan), however, certain evergreen topics are infuriating.
Last week I was listening to the Executive Access podcast (a must-subscribe if you love the inner working of baseball), and Mark Feinsand was speaking with Scott Sharp, Assistant GM of the Royals. They got to talking about the 2015 World Series, and Sharp was remarking about Eric Hosmer's sprint home to tie Game 5 in the ninth inning. But, Sharp was lamenting about Hosmer got home, "after I told him countless times in the minor leagues: do not slide head first." Sharp, as a former player, and a former director of player development, knows of the dangers that are inherent to leading with your hands, and instructed his players, repeatedly, not to do that. Obviously, they didn't listen.
I wrote about this subject in 2015, and 2016, and 2017. I skipped last season, but as with other evergreen topics, we are back here again.
Two weekends ago, the Cubs MVP hopeful Javier Báez dove trying to steal second base. He ended up fracturing his thumb, and is out for the rest of the season. It's not like the Cubs could use him for their last four weeks. It's not like his .848 OPS, 4.7 WAR, and his glove work at shortstop would have been helpful down the stretch. The Cubbies are 6-5 since he got injured and fell out of a playoff spot for the first time since early in the season (as of this writing, they have a Wild Card spot). Do you think the Cardinals, leading the division and with seven games left against the Cubs, are licking their chops knowing that Nico Hoerner (he of the 20 career ABs) will be manning short in lieu of "El Mago"? I feel confident that the folks on the North Side don't feel so good about that.
But I guess people (and teams) simply don't learn their lessons. The other night I got home from work, plopped down on the couch, and turned on the television. The MLB Network was airing the Cubs vs. the Padres, and at the exact moment I turned on the game, Jason Heyward was diving into home plate, trying to score on a short fly ball to left. Upon review he was safe, and it may have been because of the impressive body control he displayed with the dive that he was so. The Cubs were trailing 6-2 at the time, and ended up losing the game. Did the reward of scoring a run down four in the fourth inning outweigh the risk of Heyward possibly breaking a finger, a hand, or a shoulder? In a pennant race? In a must-win game? When your best player had just been lost for the season doing the same thing? I can only imagine Theo, Jed, and Maddon all held their individual and collective breaths waiting for Heyward to pop up unharmed.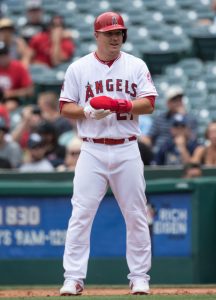 Why do players continue to do this? Why do teams still allow it? In 2017, Mike Trout potentially lost another MVP when he tore the UCL in his thumb sliding head first into second base. He was off to his best season ever. So what did Trout do upon his return? Did he forswear ever leading with his hands again? Nope. He got one of those new-fangled kitchen mitts that players wear to "protect" themselves when the slide…you guessed it, head-first. This is insanity.
What needs to happen to make this stop? Does a player need to break his neck and die on the field? Does a promising player have to have his career ended in one fateful moment? Does it need to start in Pony League (Little League already bans the practice)? High school? College?
All we read these days is how players who have swung the bat a certain way for 20+ years go to a hitting guru in the off-season and change their swing path. Think about that – a player has the ability to change something he has done probably a million times – swing a bat – in a matter of a few months. But, for some reason, he cannot "relearn" how to slide? Even though he slides feet first at least some of the time? Even though sliding is not as natural to him as swinging the bat. Any player who says he can't change the way he has always done it is, pardon my French, full of shit. He doesn't want to change – and no one is making him change. That has to change.
In 2016, I did a very rough break down of the costs associated with injuries resulting from head first slides (in salary terms only). That list and those costs could easily be recalculated upwards over the past three years. No matter; it is too depressing.
Every time I watch a player dive into a base, my heart stops – just for a moment. As a parent, it makes me angry; as a fan, it makes me nervous; and as a business person, it makes me crazy.
PLAY BALL!!