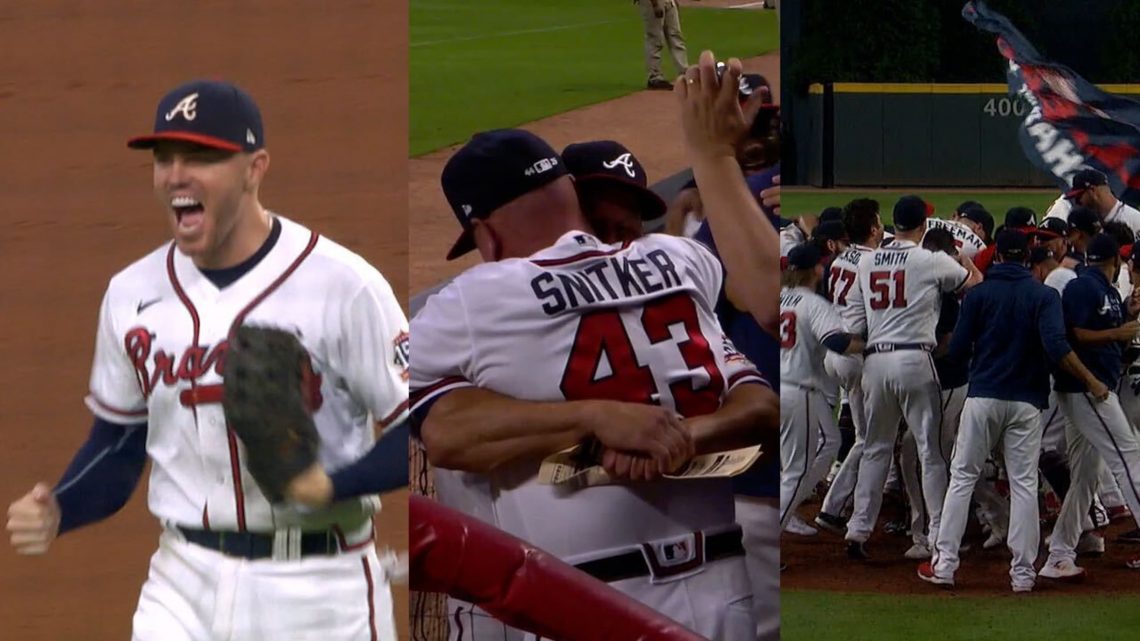 Rooting for the B-Student
Forget the "banging scheme" or the alleged buzzers or the "it's my time gestures", forget Ken Lay and Enron Field, forget Yuli Gurriel's racist dugout impressions. I am rooting for the Braves in this World Series because I see myself in that team. I was an 88-win student in high school, in college, and in law school. I started slow – albeit better than .500 (or C-level) for more than the first half – but was never in the upper echelon. No one ever looked at my report cards and thought "potential pennant winner" or "one game from capturing the World Series". No, they saw a student who did fine, even well sometimes. Sure, I was someone who would easily graduate each institution, and find gainful employment, but I was no juggernaut; I wasn't a 95-game winner (let alone a 107-game winner). I played in the right division and did enough to make it to the next round. And then I flourished; took what I had learned, added a few new skillsets, and rode those to new heights. I allowed my performance on the field (or, more accurately, in the workplace) to speak for more than my middling 88-win academic credentials.
It is easy to root for the sensation, the 2001 Mariners and their 116 wins. Or the Yankees or Dodgers nearly every year. And, of course, I cheered on my beloved Red Sox when they won 108 games in 2018. But it isn't the same as rooting for the almost dregs, like the 2006 Cardinals. It would be generous to say that that Cardinals team limped in the playoffs and then caught fire. On September 19, 2006, the Red Birds throttled the Brewers 12-2, to move eleven games over .500. They then went 3-9 over their last twelve, which included a seven-game losing streak, to finish 83-78. But that team was more than their GPA. They went on to beat the Padres three games to one in the NLDS, and the 97-win Mets in seven games in the NLCS. That 83-win team then beat the 95-win Tigers in five to capture another World Series. Not bad for a B-student team and their .516 winning percentage.
As has been written in various and sundry places, this year's Braves took longer to reach .500 than any other World Series team ever. But the team they were is not the team they are. As has been reported ad nauseum, president of baseball operations Alex Anthopoulos reworked the Braves outfield after losing Marcel Ozuna to bad sliding and bad life decisions, and Ronald Acuña, Jr. to a torn ACL. Over the course of two weeks, Anthopoulos acquired Joc Pederson from the Cubs, Adam Duvall from the Marlins, Jorge Soler from the Royals, and NLCS hero Eddie Rosario from the Guardians née Indians. From July 31st to the end of the season, the Braves had the best record in baseball (37-19). But unlike the 2006 Cardinals, the Hammers (one can hope, right?) went 12-2 heading into the playoffs. With that momentum, they beat the Brewers in four and the heavily-favored Dodgers in six, and then jumped out to a 3-1 lead against (say it again) the heavily-favored Astros. And yet, as of this writing, the Braves remain one win away from getting that piece of metal for the first time since 1995.
Sure, listening to the Atlanta (suburbs) crowd drone on with their tomahawk chant is annoying at best and incredibly offensive at worst, and watching the former president sit in one of the Braves' luxury boxes was somewhat disconcerting. But those are not reason enough not to cheer for the team who overcame mediocrity to get to the precipice of glory. Root for Pederson's pearls and Rosario's beard; root for Brian Snitker's 41 years in/with the organization and Freddie Freeman's, well, everything. Root for the team whose Game 4 starter had never started a MLB game before that night, got only one out, and yet still won. Root for the Astros to lose a second World Series in three years in their home park. Root for the B-student to achieve success, because we can't all be valedictorian, we can't all go to Harvard, we can't all win 95 games. Sometimes, we need to do just enough, get hot, and ride the wave.
PLAY BALL!!