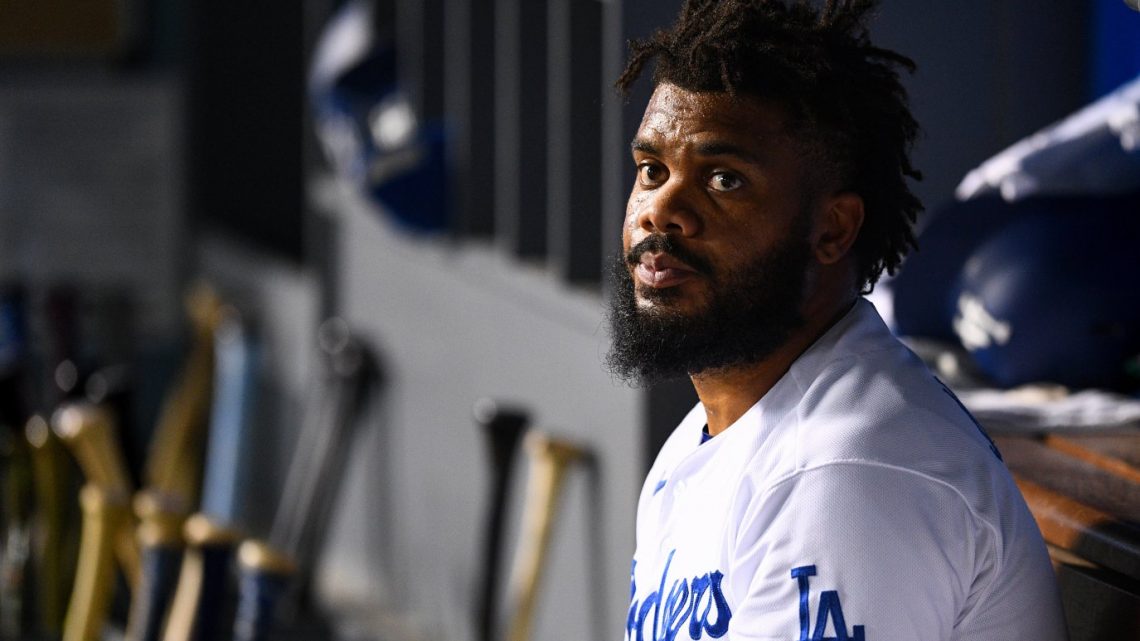 A Game of Inches
I think I was about 14 years old when we had a bang-bang play on the baseball field. Some wise-beyond-his-years kid in the dugout said – to no one in particular – "Baseball is a game inches." One of our wise-due-to-his-years coaches quickly retorted, "Baseball isn't a game of inches. Sex is a game of inches." This statement went over our heads, but we all laughed because our coach said "sex" and we were teenage boys. If life has taught me anything, it is that both the player and the coach were correct. And we saw the player's view unfold last night at Dodger Stadium.
If the Dodgers ultimately find themselves in the one-game wild card round facing Yu Darvish, they will look back to July 22nd and they will be thinking about a game of inches.
If you didn't watch or see highlights of the slow motion dumpster fire that was fourth game of the most recent Giants-Dodger series, allow me to set the stage.
On Monday night, the Giants thumped the Boys in Blue 7-2.
On Tuesday night, it looked to be more of the same. But the Dodgers scored three in the sixth, and then walked it off on a Will Smith three-run homer in the bottom of the ninth to complete a comeback from being down 6-1.
Wednesday night had the Dodgers poised to draw even in the standings with the Giants, leading 2-1 going to the top of the ninth. And then Kenley Jansen brought his gas can to the mound. Single, homer, K, double, walk, walk, Jansen replaced, K, walk, ground out. Giants 4, Dodgers 2. Gut punch.
But the Dodgers bounced back in the finale, going for the split and a one-game deficit. They led 3-1 going to the top of the ninth. Despite throwing 27 pitches (and blowing the save the night before) Dave Roberts sent Jansen back out there to try yet again. There are myriad reasons why a manager might want to get his closer back on the horse and wash the previous two save opportunities off. Roberts may believe that the Dodgers have no chance in October without a healthy Kenley (both physically and mentally), so now is the time to get him right. Maybe, as some opine, the front office dictated that the ninth inning belongs to Jansen. Maybe he demanded the ball, and Doc was too intimidated to say no. We will never know the truth. What we do know is that Kenley came out of the pen throwing darts. The announcers observed that it may have been a combination of adrenaline and embarrassment that got him to 96 MPH on the gun.
Whatever the impetus, Jansen used it to strike out Mike Yastrzemski on three pitches. He then gave up a single to Wilmer Flores (the ninth inning home run hero from the night before); followed by a strike out of Alex Dickerson on said 96 MPH heater. He started Donovan Solano with another 96 MPH cutter for a swinging strike. But MLB players can hit speed without movement, and Solano crushed the next offering (94 MPH) off the wall in dead center for a double. Tying runs in scoring position, two outs. Jansen got Jason Vosler, a rookie with all of 66 big league plate appearances, to 1-2. After a foul ball, we were introduced to our first game of inches. Jansen threw a nasty slider just inches low. The rookie spit on it; the umpire called it correctly. The next two pitches weren't even close – bases loaded.
Next up, Thairo Estrada (yeah, me either). He hit a routine (although slow) grounder to short. Chris Taylor fielded it cleanly and tossed it to Sheldon Neuse who was standing on second base. Neuse caught the ball as if it were three hours before first pitch and he was having a catch with someone from the local Kiwanis Club. Neuse was drafted out of the University of Ok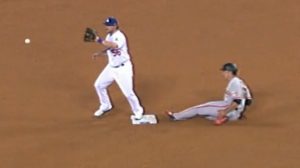 lahoma by the Nationals in 2016. In college, Sheldon played exactly 1 game at second base. In the minors from 2016-2018, Sheldon played exactly 1 game at second base. Starting in 2019, both the A's (to whom he was traded in 2017) and the Dodgers (to whom he was traded in 2021), started giving Neuse reps at 2B. He played 16 minor league games there before playing 20 for the A's in 2019. He played there 21 times at Triple-A this season before being called up, and has now played there in 11 games with the Dodgers. So Neuse is no newbie at second base, but he certainly isn't seasoned. Would a seasoned second baseman – or at least one more accustomed to the position, say Chris Taylor, or even Max Muncy who has played more than a thousand innings at second – have known to stretch for Taylor's throw? I know Kiké Hernández would have (but he plays for the Red Sox). Gavin Lux would have (but he is out with a hamstring injury). Hell, Albert Pujols (he of 3.1 career innings at second base) would have. But that is not who was there with two outs in the ninth on Thursday night. That would be Sheldon Neuse, who didn't heed the "game of inches" trope. So, despite an initial out call to end the game, upon further review, the runner was safe, the run scored, the bases remained loaded, and the game went on.
Still leading 3-2, the Dodgers just needed to retire Darin Ruf to go home happy. After working a 3-2 count, Ruf checked his swing on a cutter up in the zone, which, upon further review, was clearly a swing. But the first base umpire didn't believe so. In the umpire's "game of inches," Ruf held up and took ball four, forcing in the tying run. Dave Roberts, likely frustrated with himself (why Kenl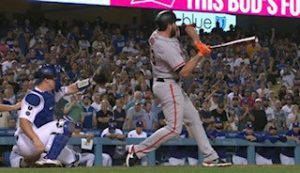 ey; why Neuse; why is this happening again?!), frustrated with his players (see, Jansen and Neuse), and angry at an umpire who blew the (would be) game-ending call, lost it. Out of the dugout he stormed, hat in one direction, arms in two other directions, and curse words and spittle in the direction of the offending (offensive?) umpire. Roberts got tossed, the next batter singled home two, at which point the game was all but done for.
The Dodgers were mere inches from splitting the series and being 8-5 on the season versus the Giants. They were mere inches away from being one game back of their NorCal rival. They were mere inches away from restoring some level of confidence in their $80M closer. Baseball, as the Dodgers learned the hard way Thursday night, truly is a game of inches. And, once again, the Dodgers fell short.
PLAY BALL!!