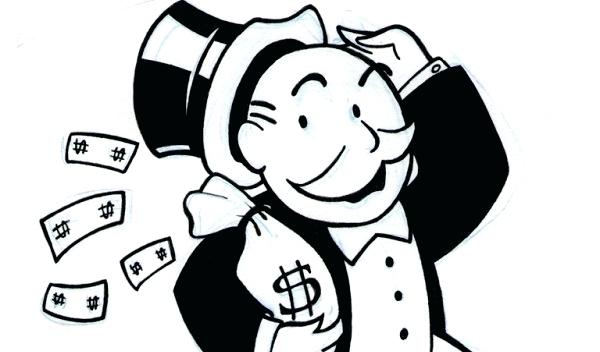 Take the Money and Run
If you follow baseball at all – and if you are reading this newsletter, it's a good bet that you do – you have seen the start of the cold-stove season bloodletting. Jay Jaffe of FanGraphs and Ben Lindbergh of The Ringer have already written about it, as have countless other baseball scribes.
When you look at the sheer number of options that were not picked up (only 4 of 28 of >$5M, and only 2 of 12 of <$5M) and the limited number of qualifying offers proffered (only 6, the lowest amount ever), you get that feeling in your belly. And that is before we learn how many arbitration-eligible players will simply be non-tendered, with Kris Bryant being potentially the biggest fish in what may become a great lake of free agents-who-didn't-expect-to-be.
Hell, not only did the Indians decline to pick up Brad Hand's $10M option, they put him on waivers in the hope that someone else would sign him, allowing them to avoid their $1M buy-out – and no one claimed him. Things are not looking good for players this off-season.
But, as I wrote during the Covid-related CBA squabble last spring, I am keeping an eye out for the 2022 season as well. With that on the horizon, my suggestion to any free agent and/or any arbitration-eligible player, is the following: sign the first contract they put in front of you. Bring a pen to any meeting you have with the front office; check to make sure they spelled your name correctly; and then find the dotted line toot sweet. Here is why:
As Patrick Ewing once famously said about professional athletes: "[We] make a lot of money, but we spend a lot too." But the truth is that the making side of that ledger has become and will continue to be increasingly difficult. As we all know, players only earned 37 per cent of their annual contract amount for the 2020 season. We have no idea what 2021 will look like, but there is definitely reason to believe that MLB may again play less than 162 games, and most likely in less-than-packed ballparks. So that means that the owners will be looking to reduce salaries yet again. It is hard to calculate what that will mean, but it could result in having players' salaries reduced by up to 50 per cent for 2021.
Which brings us to the 2022 season –- if it happens. Long before the world had ever heard the phrase "novel coronavirus," there was talk of a potential lockout after the current CBA expires in December 2021. The players and owners have not been on the best of terms for quite some time, and after Michael Weiner passed away and Rob Manfred was elevated from chief labor negotiator to commissioner, things have only gotten worse. Throw in a global pandemic, a massive recession, a shortened season with no fans (save for limited capacities during the NLCS and the World Series), and the rancorous negotiations just to get us this far, and we are primed for players to find the gates locked when they arrive at Spring Training a year from February.
This is all conjecture, and there is no way to know if there will be a lockout or if there is, how long it will last. But, operating on the reasonable assumption that labor strife is in the offing, you certainly expect that players who earned 37 cents on the dollar in 2020 will most likely take some form of haircut in 2021 and may earn even less in 2022.
That may be due to a shortened season (after a prolonged work stoppage) or owners demanding more concessions after two seasons of reduced operating revenues. It could be because television revenues are down, or that the price of consolidating the minor leagues under the MLB umbrella was more costly than expected. However you slice it, the 2022 season could be the third year in a row for reduced player salaries.
And that only accounts for the players who have guaranteed contracts. If you think the current hot stove is going to be chilly, wait 'til you see the 2021-22 version. In November of next year, teams won't have any idea what the 2022 season will look like, so they will have a devil of a time setting a budget. Fewer qualifying offers will be extended, fewer options will be picked-up, fewer free agents will be signed. And once (if ever) that all gets cleared up, it stands to be another buyer's market, with players taking dimes on the dollar to play professional baseball.
Let's say you are Kiké Hernández. You were supposed to make $5.9M in this, your walk year, but due to the pandemic, you took home less than $2.2M. The Dodgers, for obvious reasons, did not extend Kiké a qualifying offer, and he is now a free agent. In a pre-Covid world, a player of his skills may have expected something like $5-$10M/year on a multi-year deal. But here is a brief list of players on the market in the same (relative) category as the Banana Man: Tommy La Stella, Kolten Wong, Brad Miller, Jurickson Profar, César Hernández, Jonathan Villar, Jonathan Schoop, Brock Holt, Ha-Seong Kim, and Dee Strange-Gordon. That is a lot of options to choose from – and this list specifically excludes DJ LeMahieu, Didi Gregorius, Justin Turner, and Marcus Semien, all of whom stand to get contracts regardless of who else is available.
So back to Kiké. He made $3.7M less than expected in 2020. His career earnings are $8.6M. Let's say the Royals offer him a 2/$8M deal. Under normal circumstances, he would reject the offer and wait it out. He might look for a higher AAV or just a better one-year deal. But the problem is, he has no idea what 2021 or 2022 will look like. So rather than taking a "pillow contract" (which, truthfully, would be pretty lumpy for someone of Hernández's stature), he needs to get multiple years, even if the AAV is low. Again, under normal circumstances, a player of Kike's unique IF/OF skills, his ability to crush left-handed pitching, his post-season experience, including a two huge home runs in the most recent NLCS, might be able to do better. But he lost 63 per cent of his salary last season, and if he holds out for more this year, teams will easily and gladly move on to one of the other names listed above, or someone from their farm system (see, Witt, Bobby, Jr.) whom they can play on a split contract and save millions. And all of that is before we get to 2022.
Come next off-season, there will be even more available players –- some of the names we already know who didn't get signed or took one-year deals; free agents; non-tenders; prospects rising through the ranks. But having a multi-year, locking in the guarantee of a few million bucks –- which may (again) be prorated in 2021 and/or 2022 if either season is truncated -– is considerably better than hocking your wares (again) in another crowded market.
Current free agents may think a better deal is out there –- that Steve Cohen will become their personal benefactor –- and will play the odds. But the market stands to be slow and choppy, and at some point the money music will stop, and many players –- whose agents led them astray –- will find that there are simply not enough chairs. And that will have a lasting impact on both 2021 and 2022.
So, as I stated above, bring a Mont Blanc, a Bic, or even a Sharpie to your next meeting with the front office, and just sign whatever they put on the table. Two years from now, you –- and your accountant –- will be glad you did!
PLAY BALL!!
Note: This article first appeared in the IBWAA Here's The Pitch Newsletter.