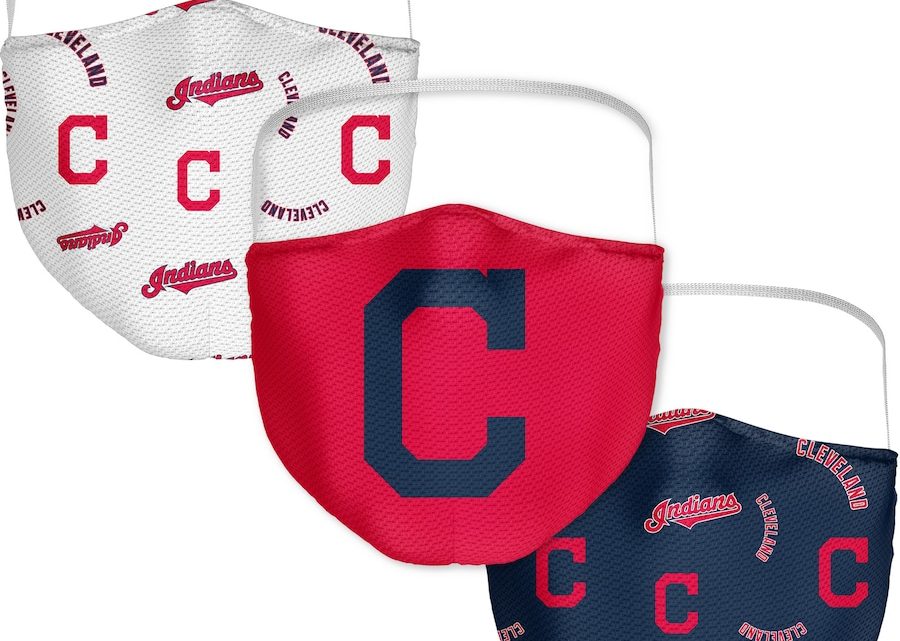 Honor Among Cleves
I spent nearly my first two decades on the planet playing baseball, and nearly the next three observing the game (some might claim too closely). What I learned in that time is that baseball players are a lot of things, they are tough, they are competitive, they are ready to fight, and they have hollow legs when it comes to post-game libations (see, Boggs, Wade). But one thing you don't hear too often is "principled." Sure, baseball players abide by the "unwritten rules," and will willingly throw at a batter's head if the previous guy pimped a home run (thankfully that practice is employed less and less these days), but they don't often take a stand. Ask Bruce Maxwell how well kneeling for the national anthem worked out for him.
It is with this as the backdrop that I was shocked, I dare say astonished, to hear what transpired after an Indians' team meeting late this week. For those you who may have missed the story or don't know all the details, allow me a small recap:
The Indians, like all teams, are governed by the strict MLB rules and regulations regarding Covid protections.
The Indians, like some teams, are more acutely aware of the potential impact of violations insofar as one of their star pitchers, Carlos Carrasco, elected to play this season even though he missed most of last year after being diagnosed with leukemia. Carrasco's doctors warned him against joining the team, but he wanted to help his club win their first World Series since 1948.
The Indians, unlike some other teams, have so far managed to avoid the Covid bug, and have played all of their scheduled games to date.
The Indians were in Chicago last week to take on the White Sox and then the Cubs. After Saturday's game, pitchers Zach Plesac and Mike Clevinger went out to dinner with some friends and back to one of the friend's houses to play cards. In violation of the rules, neither player informed the team he was leaving the hotel. And Plesac was spotted by MLB security arriving back after the 10pm curfew. Clevinger was not sighted, nor was his absence from the team known at the time.
After the team learned of Plesac's malfeasance, they ordered a car service to drive him back to Cleveland, and forced him to quarantine for three days. Clevinger, however, kept his part of the sojourn to himself, and boarded the team flight home. A flight, it should be noted, that also carried Carlos Carrasco and rest of the Indians players and coaching staff.
The team ultimately learned of Clevinger's participation, and sent him home to quarantine as well.
The Indians players – non-Chicago dinner division – were apoplectic. They felt betrayed. They were hurt.
Pitcher Adam Plutko put it bluntly:
"They lied to us. They sat here in front of you guys [the media] and publicly said things that they didn't follow through on. So those grown-ass men can sit here and tell you guys what happened and tell you guys what they're going to do to fix it. I don't need to do that for them."
All-star shortstop Francisco Lindor was a little more gentle, stating:
"We're humans, and we make mistakes. We've got to be accountable when we make those mistakes, and we've got to understand that you can't put yourself first. In the times we're in, you cannot put yourself first."
Here is where the story gets interesting. The team ultimately traveled to Detroit to take on the Tigers. After completing their quarantines, Plesac and Clevinger each loaded up their respective cars and drove to outskirts of the Motor City to meet the team at their hotel. Once there, they pleaded their case, and attempted to fall on their swords.
It bears mentioning here that prior to the trip to Detroit (or possibly on the way) Plesac recorded a six-minute video to Instagram (while driving) wherein he tried to explain his side of the story, intimated that the MLB protocols were confusing and did not match with the CDC, claimed he is a responsible human because his mother is a nurse, and then blamed the entire episode on the media. Here is my favorite nugget:
"The media really is terrible, man. The media is terrible and they do some evil things to create stories and to make things sound better, makes things sound worse. Truthfully, I'm disgusted the way the media has handled this whole situation surrounding our team."
So, in short, Plesac is a good guy, MLB bolloxed their rule-making, and it's all the media's fault. Okay. Got it. Now back to two players driving themselves to Detroit.
At the hotel Plesac and Clevinger spoke with the team and there was a Q&A. They provided their accounts. Now, this is where one would expect that baseball players being baseball players, guys who care about winning first and foremost, guys who overlook their teammate's transgressions each and every day, guys who know that losing two-fifths of their starting rotation is less than ideal in this 60-game sprint, would, if not forget, at least forgive, and allow the players to rejoin the team. And that is where you would be wrong.
The front office and the coaching staff, after taking the temperature of the players in the room, elected to send the two offending pitchers to the team's alternative training site in Eastlake, Ohio, where they must remain – by league rules – for at least ten days (unless someone gets injured). They drove three hours with the hope of recovering their dignity and their place in the rotation; they were forced to drive three hours home with their tails between their legs and their reputations in tatters.
I have never been a Cleveland fan. I rooted against them in the 2007 ALCS when they played my Red Sox; I rooted against them in the 2016 World Series against the (There's Always Next Year) Cubs. But, with this season in shambles for the BoSox, I am pulling for the Indians. I want them to go all the way. I want them celebrating on the mound; I want Tito Francona and this group of players who stood on principle, who stood by one another, and who refused to stand for selfishness and self-importance; I want them to stand at the podium and hoist the Commissioner's Trophy for the first time in 72 years.
And if, by that time, Plesac and Clevinger have properly repented and re-earned their teammates' respect and ultimately help the team achieve that goal, then all the better. Go Tribe!
PLAY BALL!!