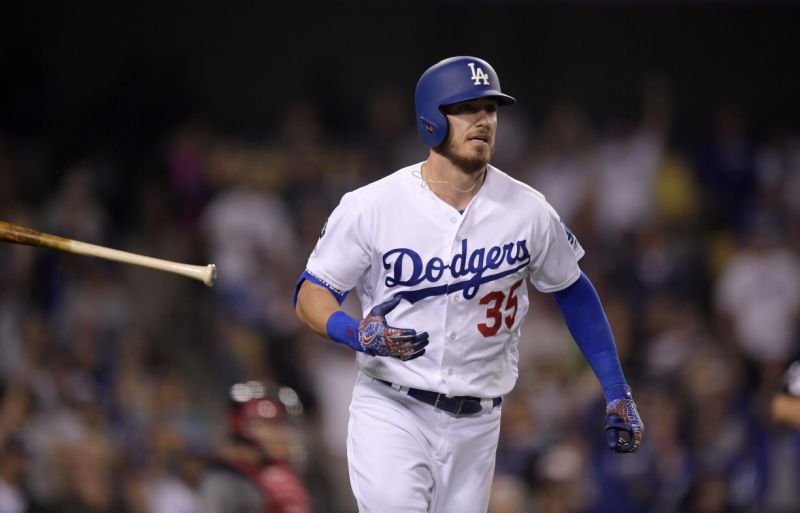 Bell(inger) of the Box
We are a month-plus into the season, and it seems as if the National League MVP race has been whittled down to two players.
Christian Yelich started the season en fuego, hitting four home runs in his first four games, and 13 in his first 22 (two more were robbed).
Equally impressive has been the start of one Cody James Bellinger. Through 32 games, all he is doing is leading the NL* in batting, HRs, RBI, hits, runs, OBP, slugging, OPS, and WAR. Unless over the winter he somehow became a crossbreed of Barry Bonds/Ted Williams/Wade Boggs/Tony Gwynn, we know these numbers cannot last. But it is clear that Cody is really good. He came into the season with a new approach and a chip on his shoulder, and is well on his way to becoming a superstar. I am certainly not the first person to notice this. He was just named NL Player of the Month, and there have been about a zillion Cody Bellinger stories already written.
But superstars have kryptonite, and Bellinger's is analytics. The Dodgers are as forward-thinking of an organization you will find, and have established the deepest bench in the game. They utilize that depth to employ more platoons than any other team; and Bellinger has found himself platooned at first base as well as the outfield. In 2017, his rookie season, he essentially got twice as many plate appearances, had twice as many hits, and hit twice as many home runs against right handed pitchers (interestingly, his batting average was actually better against lefties).
| | | | | | | | |
| --- | --- | --- | --- | --- | --- | --- | --- |
| | Starts | PA | Hits | HRs | Avg. | Slugging | OPS |
| vs. RHP | 94 | 325 | 86 | 27 | .265 | .588 | .948 |
| vs. LHP | 33 | 173 | 42 | 12 | .271 | .568 | .903 |
Last season he had roughly the same ratio of starts and plate appearances as in 2017, but was considerably less successful against lefties.
| | | | | | | | |
| --- | --- | --- | --- | --- | --- | --- | --- |
| | Starts | PA | Hits | HRs | Avg. | Slugging | OPS |
| vs. RHP | 95 | 422 | 103 | 19 | .278 | .518 | .880 |
| vs. LHP | 40 | 210 | 42 | 6 | .226 | .376 | .681 |
Based on last season's number, even Dave Roberts haters would have understood benching Belly against lefties this year. But that has not been the case. Bellinger has started 31 of the team's 33 games, and played in 32. He is batting regardless who is on the hill. And he is hitting everything.
So it was not shocking to see Bellinger remain in the game in the seventh inning of last Sunday's tilt, when the Pirates brought lefty-specialist Francisco Liriano into a tie game with two on and one out. It was in this at bat that I witnessed the Cody Bellinger transformation in specific relief.
Anyone who watches the Dodgers knows that, as team, they struggle to score with runners in scoring position and less than two outs. And the seventh inning Sunday was shaping up to be more of the same. After a lead-off walk and an E-3 put runners on the corners with no outs, Corey Seager popped out to short. Max Muncy was able to muscle a 2-2 pitch into right to score the go-ahead run, leaving runners again on the corners, still with one out.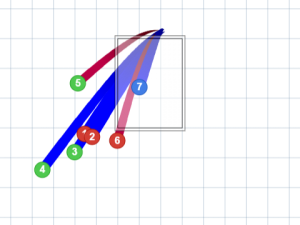 Bellinger came to the plate with a chance to add an important insurance run. Facing the lefty, Belly proceeded to wave feebly at two low and away sliders. Over the course of Bellinger's first two seasons, I have seen this scene play out too many times. Prior to this year (and not counting the post-season), Bellinger was 19 for 92, hitting .207 after falling behind 0-2. But 2019 has given us a brand-new Belly.
After getting weak swings on the first two sliders, Liriano tried the same pitch again (who wouldn't?). Bellinger didn't bite. So Liriano tried it a fourth time in a row. Bellinger didn't bite. Now the count was even.
Liriano then tried to sneak a fastball by him, but missed high and away. Bellinger had taken a horrible looking at bat and pushed the count full. Maybe Liriano had lost confidence in his slider, as he tried another fastball, and Cody fouled it back. Maybe Liriano should have lost confidence in the slider, because he hung the next one, and Bellinger pounded it for an RBI single, giving the Dodgers the insurance run they would need, as they ultimately won the game 7-6.
Now, the ball Bellinger hit was nothing special. We would be shocked if he didn't/couldn't hammer a hanging 88 MPH slider. But what made this so special was that the Old Bellinger would never have been there. He would have K'd – if not on slider number three or four, then on the 2-2 fastball. Cody has reduced his K% from 26.6% in 2017, to 23.9% in 2018, to 11.8% this season.
Bellinger has a long, powerful, upper-cut swing that can do an immense amount of damage. But, as a third-year player, he has matured as a hitter. He has learned to fight off tough pitches, not swing at others, and shorten that swing – when necessary – to score an important run.
October is a long way off, but Bellinger looks to be a different hitter than the guy who has batted .172/.226/.336 over the past two post-seasons. Time will tell if this New Bellinger can do it when the stakes are highest and the lights are brightest, but he is off to a damn fine start.
PLAY BALL!!
*NOTE: All stats current as of May 2nd.