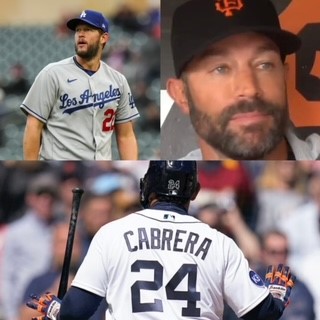 Pick a Lane
Much has been written about organizations not caring enough to field a competitive team. In an effort to combat this scourge, the players tried to impose a salary floor in the latest CBA negotiations to thwart the concept of "tanking." Shortly after the new CBA was signed, the Oakland A's, doing their best Major League impression, went into fire-sale mode, bringing their 2022 salary commitments down to around $50M. The Orioles are in year pi of their rebuild. The Pirates are so parsimonious that the Effectively Wild podcast has dubbed any failure to pay players "Nutting" (after Pirates owner Bob Nutting).
We desperately need 30 teams to go out there and compete, to try to win.
We want teams to try to win, but, apparently, just not too hard. Based on what I have read and listened to since the start of the season, we don't necessarily want our teams to try to win when doing so may come at the cost of individual achievements. We don't want them to try to win when doing so might make the other team (or their fans) feel bad. We don't want them to try to win when doing so might cause a violation of the so-called "unwritten rules." To which I say, "Pick a lane." What do we want?
The season is just a few weeks old, and we have already seen these issues rear their head on three occasions. Let's take a look:
Clayton Kershaw & Dave Roberts
At this point, Clayton Kershaw is a national treasure. Love or hate the Dodgers, no one dislikes Kersh. The guy builds orphanages in Zambia; he hosts a ping-pong tournament each year to raise funds for Africa and the Dominican Republic. Oh, and he has had a Hall of Fame career, winning three Cy Youngs. However, the last few seasons have seen Kershaw make multiple trips to the IL with various ailments. His best days are behind him, but when healthy, he is still effective; and he is still someone the Dodgers will need in order to make a deep run in October.
So when Kershaw threw seven perfect innings, on only 80 pitches, in his first start of the season, baseball fans begged for him to keep going. But Clayton knows his body; Dave Roberts knows his star; and neither thought it made any long-term sense to send Kershaw back out there for the 8th inning. We fans were denied a shot at history; but so, too, was Kershaw. He didn't seem to mind. But talk-radio jockeys, beat writers, and armchair managers all felt they knew better.
"He may never get another chance at a perfect game; you've got to let him go" was one refrain. "So what if he got tired? He could skip his next start or two," was another. This latter take was maddeningly myopic. Suffice it to say that pushing an oft-injured, 34-year-old pitcher after a shortened Spring Training beyond what he felt he was ready for in his first start of the season just for the chance he would make history, is not good for the player or the team. Any potential injury could and would have a long-lasting impact on the Dodgers' goal…of winning.
But, to hear "fans" lament "modern baseball" and it being ruled by "analytics" and "front offices" (a) takes away Kershaw's agency in the matter (before the game he told Dave Robert he could only throw 85 pitches) and (b) flies in the face of the ultimate goal. How many Dodger fans would be happy exalting a perfect game in April, but being one pitcher – one Hall of Fame pitcher – short come the (expanded) playoffs? How would those "fans" feel when the Dodgers were forced to throw a bullpen game in Game 6 of the NLCS because Kershaw is on the shelf? I don't love every decision Dave Roberts makes, but this one was one of his easiest.
Miguel Cabrera & Aaron Boone
If Kershaw is the most beloved player in MLB, Miguel Cabrera could make a case for being 1A. Who doesn't love this guy? Hell, he gave his glove to rookie Spencer Torkelson, telling him to play first base while Cabrera moved permanently to DH, so Torkelson could start his big league career. Jayson Stark laid out the insanity of Cabrera's hitting prowess, and the rarified air he breaths for those who have played the game and swung a bat.
And with three hits last Wednesday night, Cabrera entered Thursday's game sitting on 2,999 hits. After going 0-fer in his first three at-bats, he came to the plate with two outs in the eighth inning of a 1-0 game, with runners on second and third. Aaron Boone had the Yankees trailing by a run with one of the greatest right-handed hitters in the history of the sport at bat, facing a lefty with a left-handed hitter on deck. So Boone did exactly the right thing: he intentionally walked Cabrera. The fans at Comerica Park went nuts. Even Cameron Maybin, in the Yankees' broadcast booth, was shocked that Boone did it – but he agreed with the decision. You know why, because that is what you do when your job – and your goal – is to win games.
The AL East stands to be the most competitive division in all of baseball this season, where every win will be of paramount importance – and potentially the difference between making the playoffs and not. So, was Boone supposed to push that aside and let Cabrera swing away, potentially getting hit number 3,000, AND giving the Tigers a 3-0 lead? Would Brian Cashman and/or Hal Steinbrenner have looked the other way at that obvious malfeasance if/when the Yankees lose the prize by a single game? 
The naysayers will say that Austin Meadows' softly-hit double proved the Baseball Gods right, so it did not matter. But process matters. Good judgment matters. Bosses and owners can live with bad results that derive from good decisions. They can't abide by putting the feelings of the hometown Tiger fans ahead of the goals of the team. And you know how I know I am right? When the inning ended the fans booed, Miguel Cabrera told them all to be quiet, to look at the scoreboard, to recognize that Aaron Boone made the right call.
Mauricio Dubon & Gabe Kapler
About a week ago the Giants started thumping their division rivals, the Padres, from the get-go. By the time there were two outs in the second inning, they led 10-2. Steven Duggar, who had just knocked in the tenth run with a single, elected to steal second base. Swiping a base with a nine-run lead is not de rigueur, but doing so in the second inning may be slightly more palatable. If the Padres were upset with Duggar, they hadn't seen anything yet.
Leading off the bottom of the sixth, with the Giants comfortably ahead 11-2, Mauricio Dubon bunted for a single. When he got to first base, Eric Hosmer greeted him with some choice words. Hosmer told MLB.com that he told Dubon: "You've been playing professional ball for a good amount of time obviously if you're at this level. You've got to be smarter than that."
Smarter than what? Smarter than trying to play the game to win? Smarter than trying to increase his batting average so he will get a raise next season, and maybe more money when he reaches arbitration in a few years? Sure, the Giants were up nine runs, but Hosmer was still trying to win when he swung from his heels the inning before. The Padres were trailing by nine runs but still had their starters in the game (Bob Melvin did replace Hosmer and Manny Machado in the seventh). Clearly, one side was still playing to win. Why shouldn't the other?
After the game, reporters threw a ton of mics in manager Gabe Kapler's face, trying to get an answer as to what he and his players were thinking. Kapler (who it should be noted, I don't always agree with), laid it out perfectly: 
"Our goal is not exclusively to win one game in a series. It's to try to win the entire series. Sometimes, that means trying to get a little deeper into the opposition's 'pen…We're not trying to hurt anybody. We just want to score as many runs as possible, force the other pitcher to throw as many pitches as possible. If other clubs decide that they want to do the same thing to us, we're not going to have any issue with it."
And there it is. Kapler is paid to help his team win games. If his strategy in game one of a series has an impact on games two and three, all the better. Last season the Giants won the division over the Dodgers by one game. Every game – including the games in the days after a blowout – counts. Were the Padres upset? Yes. Should they have been? Well, I do seem to recall a certain Padres star swinging on a 3-0 pitch with the bases loaded up by seven runs just a few years ago.
The "unwritten rules" of baseball aren't worth the paper they aren't written on – they take away the competitive spirit of the game (with the exception of throwing at someone's head – that one actually should be written in stone).
In that same interview, Kapler spoke the truth and summed up the ultimate goal:
"Everybody is competing on a Major League Baseball field. It doesn't make any sense how one part of the field stops competing and the other part of the field keeps competing. I can't think of a reason why that makes sense. The pitcher on the mound is trying to get you out, the batter at the plate stops competing with all the tools at his disposal?"
Baseball is hard. Ask the heralded rookies over the past two seasons all hitting below the Mendoza Line. Ask the Blue Jays who didn't make the playoffs last season despite possibly being the best team in the American League at season's end. Ask the aforementioned Giants who won the division by a single robbed home run in May, only to be knocked out of the playoffs on a checked swing.
The goal is to win and to put your team in the best possible position to win. The goal is not to make the fans happy with individual achievements at the potential cost of long-term success; nor is it to mollify opposing managers who believe there is a "right way" to play the game. If we demand that our owners spend money to put quality players on the field, then we have to demand that our managers allow those players to play the game to win, both for today and for October. Otherwise, we are just a jumbled mess of contradictions and hypocrisy. So look in the mirror, baseball fans, and ask yourself what it is that you want.
Either way, you need to pick a lane!
PLAY BALL!!