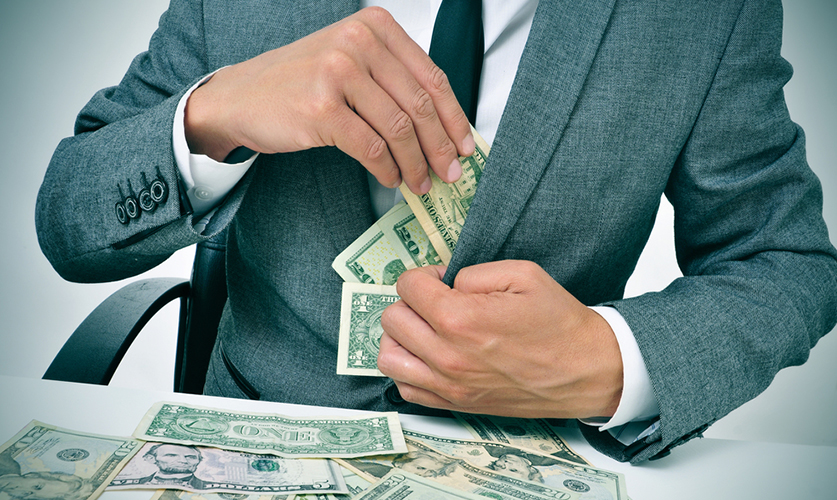 Who Do Agents Represent?
Shortly before I graduated law school, I decided I didn't want to be a lawyer (well planned, I know). So, nearly six figures in debt, with graduation on the horizon, I visited a corporate consultant to figure out what the "anything" is that you can do with a law degree.
I sat in that office for more than an hour, filled out a few questionnaires, and answered a bunch of questions. When my time was up, I was told I should be an agent. Armed with that information, after graduation and the bar exam, I went to work for a talent agency.
My tenure at the agency didn't last long, but that had more to do with money (or lack thereof) than desire. Nearly a decade later, when the company I was working for was sold, I briefly flirted with following my passion and becoming a baseball agent. But the constant travel, cut-throat competition, and lack of clients thwarted that ambition.
For more than two decades I have worked on the corporate side of the ledger. And events over the past few weeks have made me appreciate that choice all that much more.
As many you have probably read, the Writers Guild of America has declared war on talent agents. Simply put, the WGA believes that agents are guilty of self-dealing and breach of fiduciary duty. The guild feels as if the agents, rather than representing their clients, are putting their needs, desires, and financial interests first. Insofar as I don't represent talent, I am not in a position to judge or even truly opine. Suffice it to say, the whole thing is a mess.
Now for the more obscure. I am sure most of you by now know that Mike Trout signed a 10/$360M extension with the Angels; that Bryce Harper got 13/$330M from the Phillies; Manny Machado will spend the next 10 years earning $300M with the Padres; and Nolan Arenado received an 8/$260M extension from the Rockies. But unless you follow the game super-closely, you probably missed some of these smaller deals:
Ronald Acuña, Jr. (Braves): 8/$100M
Blake Snell (Rays): 5/$50M
Aaron Nola (Phillies): 4/$45M
Luis Severino (Yankees): 4/$40M
Ozzie Albies (Braves): 7/$35M
Paul DeJong (Cardinals): 6/$26M
Brandon Lowe (Rays): 6/$24M
So what do all of these deals have in common? For starters, none of them had to be made – all of these players were still under team control (a quick reminder: players get paid the Major League minimum (or close to it) for their first three years, and then are arbitration-eligible for the next three).
Next, for most of these players, their new contract represents a vast underpay. Some pundits are speculating that Acuña left anywhere from $100-$150M on the table. Snell, Nola, and Severino were all in line to earn nine figures down the road, but gave that up for lesser, but still life-changing, generational money. There is an argument to be made that Albies could have made the same $35M through his arbitration years, and come out a free agent with the world as his oyster. Instead, he gave up at least two years of free agency, but most likely four, at $7M/season.
If we were to channel the cynical thought process of the WGA, one might wonder if there was something else at play. When negotiating these deals so far in advance of arbitration and free agency, there is a question as to whether or not the agents were working in the best interests of their clients?
Most of the players referenced above are represented by smaller agencies. None of them has Scott Boras or Dan Lozano or the Wasserman Group in their corner. And, as you know, agents can only commission deals they make. So, if Acuña or Snell or Albies elected to remain on their rookie deals, and then jumped ship to a larger agency when free agency came around, the agents who discovered, nurtured, and guided these players to superstardom would be left holding 4-5% of maybe $10-$20M in total – for upwards of a decade or more of work. And then the big-name/big-firm agent could "poach" the client, sign the high eight-figure or potentially nine-figure deal, and take 4-5% of that.
Sure, the new agent would bring large-scale negotiation experience to the table. Sure, the new agent would leverage relationships with front offices honed over years of deal-making. Sure, the new agent would earn his/her keep. But that is of little consolation to the agent who repeatedly flew to the Dominican Republic to scout an unknown kid; or who hung around the stands at some podunk high school on a cold March day to speak with a 17-year old and his parents; or who helped navigate the back roads of the minor leagues, coaxing and cajoling, challenging and inspiring a player to have a short memory and to keep his eyes on the prize. Those agents are left at the altar, only to see the prettier lady swoop in, sign the player and the big contract, and enjoy the riches gleaned therefrom.
So what is a little(r) agent to do? Maybe, and this is just speculation, maybe that agent signs the big-money contract before the client has a chance to split. As you can see, these deals are for considerably less money than those signed in free agency; but 4-5% of something is a whole lot better than 4-5% of nothing. Maybe the idea is to cash in now. Make the $40M deal and get a $2M commission rather than waiting three or four years for the player to potentially get double that on the open market – but with a different agent – leaving you holding the (empty) bag.
Are agents always acting in their client's best interests? That would be my hope. The WGA doesn't seem to think so. Many baseball writers are a bit dubious. And there are plenty of savvy general managers who are preying on agent's greed(?), lack of scruples(?), exploitative desires(?) to make a quick deal heavily in favor of the team. And yes, in these cases, the player is set for life. And yes, we as outsiders have no way of truly knowing what motivated the player to sign early. And yes, absent a serious injury, all of these players should have another chance to sign a big-money contract down the road. But that doesn't mean we shouldn't look at these deals with a critical eye.
To take it back to Hollywood, we can certainly view agency productions as creating more jobs. We can reason that packaging fees save clients from paying a 10% commission. But, that doesn't mean we shouldn't look at those deals with a critical eye.
Hell, it all may be much ado about nothing. It may be that every agent is looking out for his/her clients and living up to their fiduciary and ethical duties. But it's not beyond the pale to ask the question.
But unlike the WGA, I don't already have the answer.
PLAY BALL!!