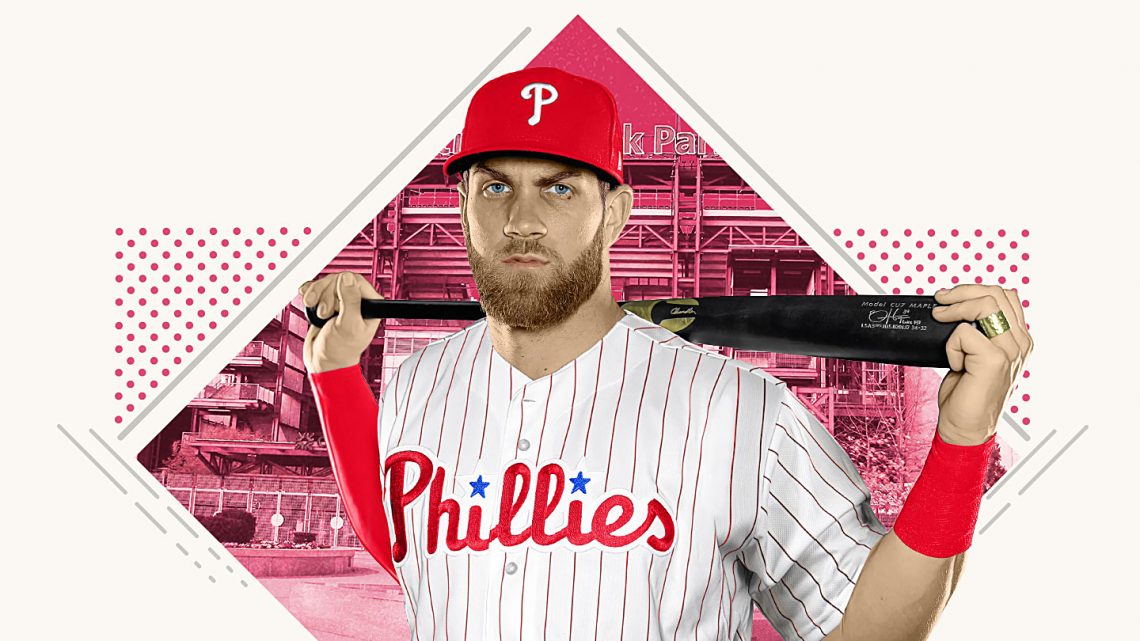 Rich Beyond the Dream of Avarice
Bud Fox once memorably asked: "How many yachts can you waterski behind?"
I have thought about that question many times these past few days as Manny Machado, Nolan Arenado, and now Bryce Harper, have found themselves tuning in to Yacht Rock on Sirius Radio.
All three of these guys were rich on November 1st, and all knew they would soon be a lot richer – two via the free agent market and one via arbitration. Money was never going to be an issue. And yet, for at least one of these players, money was always going to be the issue.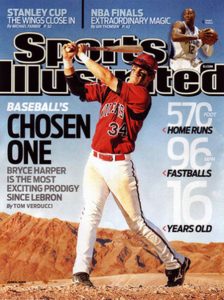 Bryce Harper planned for this week (or a week like it) for nearly a decade. In June of 2009, Harper famously appeared on the cover of Sport Illustrated under the headline "Baseball's Chosen One." Shortly after that issue hit the newsstands, Bryce took the G.E.D. so he could leave high school after his sophomore year, enter junior college, and speed up the timeline for the day on which he would sign the richest contract in the history of North American sports.
And everything went according to plan. Harper became the number one draft pick in 2010, was Rookie of the Year at age nineteen in 2012, and won the MVP after his fourth season. Harper was shaping up to be an all-time great. Past success, however, is no guarantee of future performance. Harper – who is always mentioned in the same breath as another player from his 2012 class, Mike Trout – found himself consistently outpaced by that same guy. So even when Trout signed a 6/$144M extension after his third season, the baseball world knew that Harper – led by uber-agent Scott Boras – would never sign a team-friendly extension. No, the goal had been set, and it was always about the having the biggest, getting the most.
In 2014, Giancarlo Stanton signed a 13-year extension with the Miami Marlins worth $325M. While the average annual value ("AAV") of that deal was not the highest, the total value of the deal – if Stanton does not exercise his opt-out after six seasons – was the largest in the history of the sport. That became the bullseye that Boras and Harper honed in on. There really was never a moment when one reasonably believed that Harper would sign for a dollar less than $325M.
There have been countless articles written in the last few days about Harper signing with the Phillies. This has been anticipated for months, so it really wasn't too much of a shock. Not to break my arm patting myself on the back, but about four weeks ago I predicted a deal with the Phightins at 13/$338M (that would have outpaced Stanton by $1M/year). I was about 98% correct. But I digress.
According to NBC Sports, the Giants offered Harper 12/$310M, which would have been a higher AAV than the deal he signed with Philadelphia. But that couldn't happen because (checking my math) $310M is less than $325M.
Also according to NBC Sports, the Phillies came up with $330M, but wanted flexibility with the Competitive Balance Tax, so offered that sum over 15 years. But $22M/year was too paltry for Boras. Fourteen years? $23.57M/year didn't quite cut it. Okay, 13 years it is. Deal done.
Of course it was; it was always $325 or bust. Jon Morosi of MLB Network reported that the Dodgers offered Harper 4/$180M – yes $45M/year. As I previously wrote, a deal like that might make sense because these are Harper's prime years, and if ever there was a chance to bleed value from a monstrous contract, this was it.
Ken Rosenthal sent out a tweet over the weekend that the Dodger offer was actually three years for less than $40M/year. Let's assume, for giggles, that the number was $38M/year – the highest AAV ever by nearly $4M. Harper was never taking either version; and you know how I know that? Because neither was larger than $325M in the aggregate. As long as that number was available – somewhere – that is what Harper would sign.
Greed may be good; but greed is often short-sited. Let's look at the two scenarios that were potentially on offer from the Dodgers. In one, Harper makes $114M over three seasons, and becomes a free agent at age 29. In that version, Harper would need only sign a 10/$216M deal to get whole. In the other, Harper earns $180M over four seasons, becomes a free agent at 30, and is only chasing 9/$150M. In either case, a year less or a dollar more and he is better off than the deal he signed with Philadelphia.
And let's remember, Arenado just signed a contract extension worth $32.5M/year; and before Harper would have been a free in three or four years (depending on which option was actually available), both Trout and Mookie Betts will have signed new deals – ostensibly setting records with each contract. With those deals, and potentially Alex Bregman, too, it is pretty safe to conclude that Harper could have wrung another $150-$216M out of the rest of his career.
Which makes the idea that Harper "didn't want any opt-outs," "this is where I wanted to be," "we wanted stability," all that much more disingenuous. My guess is that John Middleton said to Boras: "Look, I am offering your client one-third of a billion dollars – the most any player has ever been guaranteed on this continent – and I am not going to get "A-Rod'd" after five or seven years when you demand more money to finish the deal. You either want the $330M or you don't."
And, lest there be any mistake, he wanted the money. There is no shame in that. Just don't try to spin this into something it's not.
Now, maybe all the bravado, all the hair flipping, all the "clown question, bro," is an act, hiding an inner insecurity. Maybe Harper fears he won't perform and thus could not get another deal that would have exceeded the $330M in toto. Possible, but doubtful. Harper is nothing if not confident.
He wanted the most money any player has ever been guaranteed. Period. And what makes that so ironic is that inside of two years, he will be second and most likely third on that list. He passed on a chance to make even more just to hold the crown for less than two seasons. Heavy is the head, indeed.
I don't begrudge Harper for taking the money. And I don't begrudge the Phillies for paying it – it's their stupid money. I just don't buy the after-the-fact explanations. But, at the end of the day, who cares? We are half way through Spring Training, and for Harper and everyone else, it's time to…
PLAY BALL!!